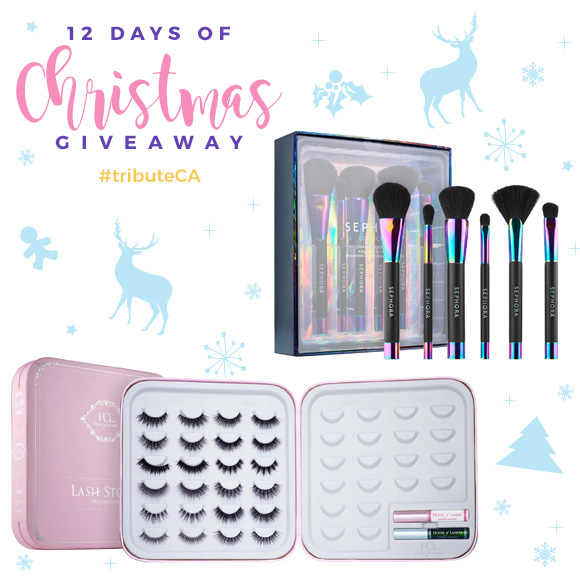 On the seventh day of Christmas, Santa brought for me...luxe gift sets from Sephora Collection.
First up is the Sephora Collection House of Lashes Lash Story PRO Edition, $188. This limited edition last set includes 12 pairs of lashes, including 3 exclusive styles and 9 best sellers. Prepare to bat your eyes at just about everyone that looks your way.
Next up, is the Sephora Collection Dawn Together Magnetic Brush Set, $98. This show-stopping magnetic brush set will even impress beauty gurus. The standing brush set will add fun and elevation to your vanity and includes six brushes: complexion, cheek, fan, concealer, crease and packing.
The total value of today's prize pack is $286. To enter, leave a comment below with your full name and tell us what is the best gift you ever received.
Congrats, Esther Ravka!