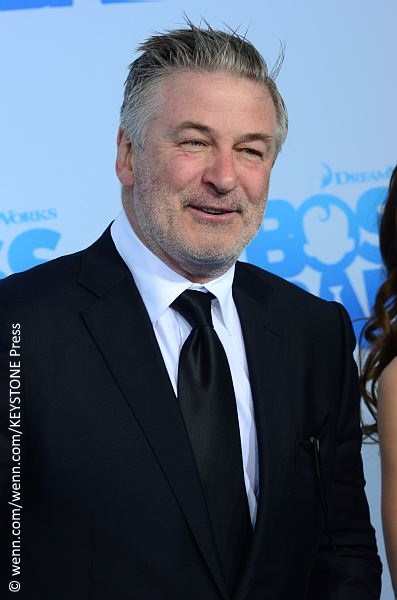 While many Hollywood A-listers are being exposed as sexual predators by their victims (think Harvey Weinstein, James Toback, Kevin Spacey, to name a few), one star is owning up to treating women unfairly.
At an event where he was being honored for his career, Saturday Night Live sketch mainstay and former 30 Rock star Alec Baldwin told the audience that he is guilty of being "sexist" towards women and has even "bullied" them in the past, adding:
"I've overlooked women. I've underestimated women. Not as a rule, from time to time I've done what a lot of men do, which is…when you don't treat women the same way you treat men. You don't. I'm from a generation where you really don't and I'd like that to change. I really would like that to change."
This idea that growing up in a different time where it was commonplace for men to treat women as less than equal somehow justifies the behavior is not just something we've heard from Baldwin. Disgraced filmmaker and alleged rapist Harvey Weinstein said something similar in his statement after being accused of sexual assault by Ashley Judd: "I came of age in the '60s and '70s, when all the rules about behavior and workplaces were different. That was the culture then."
But if anything is being shown from the landslide of victims coming forward to name their once-famous perpetrators, it's that this mentality of the past has no place in today's society. In addition to saying he wants this old-time ideology to change, Baldwin also outlines how he feels it has affected the business of making movies and what needs to be done to fix it:
"I think it's important for us to try to make the workplace and beyond not only comfortable and right and fair and appropriate but as productive, as well. I think a lot of what we're dealing with within this issue is hurting our business. It's making it less productive."
In order for that to happen, though, it's clear it must be a total effort, with participation of both men and women, with total commitment and complete transparency. The days of suffering in silence for fear of backlash or damaging a promising career must end. Predators have to know that there will be severe repercussions if they choose to cross a line. Only then will change be real and permanent. If the last few weeks have shown anything, it's that we might be off to a good start. ~Alexa Caruso