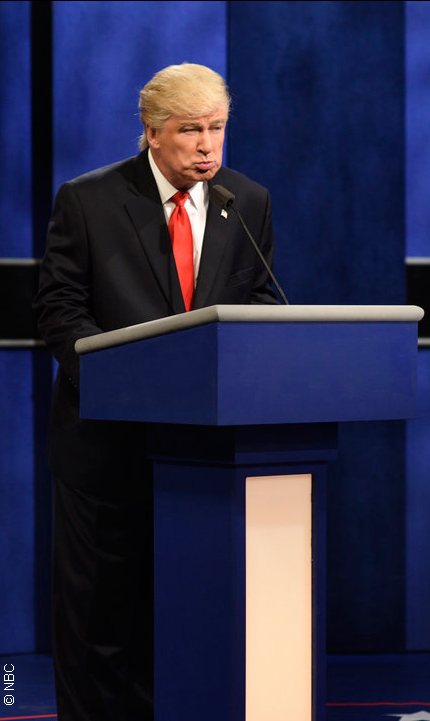 Fans of SNL have embraced Alec Baldwin's Donald Trump sketches, and rightly so. His impressions are hilarious, while also highly accurate.
Now, the actor is taking it one step further.
Entertainment Weekly reports that Alec will co-write a book as the 70-year-old president. Penguin Press shared the news Wednesday (March 1) and revealed that Kurt Anderson -- co-founder of Spy magazine -- will be Alec's fellow writer. The title of the book will be You Can't Spell America Without Me: The Really Tremendous Inside Story of My Fantastic First Year as President Donald J. Trump.
We'll give you a minute to catch your breath...
Penguin adds that the book will showcase Trump's "refreshingly compulsive un-PC candor" as he tackles topics including his family, other world leaders and the central events of his first year in office.
It's expected to hit shelves on Nov. 7, nearly one year after the Donald defeated Hillary Clinton.
If reading isn't your area of interest, fear not: there will also be an audiobook version, which the 58-year-old comedic actor will voice.
Kurt spoke to the New York Times about the book and offered up some details. He said, "I think we'll be channeling and amplifying the real Trump...Writing for a five- or 10-minute sketch is different than writing a book, which has to be a narrative."
What are your thoughts on a Trump book co-written by Alec? ~Matthew Pariselli