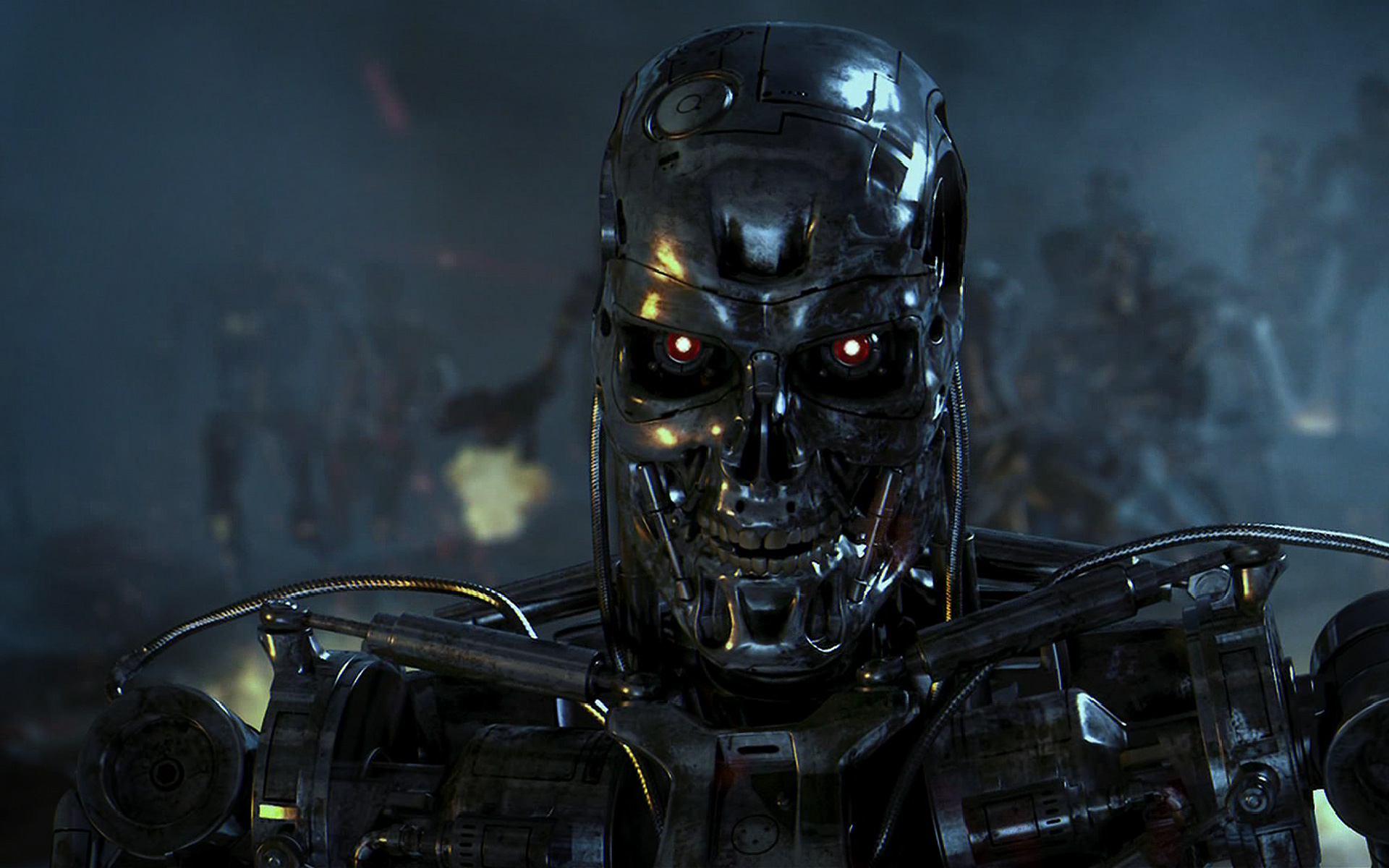 Terminator franchise fans can now set their clocks for the countdown to the next film in the franchise.
After T1 and T2 director James Cameron confirmed back in July that he and producer David Ellison would begin work on a new trilogy in the series, to be directed by Deadpool's Tim Miller, the franchise's main star, Arnold Schwarzenegger, has confirmed that he will indeed be reprising his role in the film (though with a slight twist!) and that production will start shortly.
According to The Playlist, the former Mr. Universe and Governor of California has confirmed the start date for the next Terminator: "In March next year, I am shooting Terminator 6. James Cameron and David Ellison are back on board."
So what's this twist in his role? Well, considering Arnold is now 70, many were wondering how the new Terminator films could justify having an aged killing machine. But according to James Cameron, he and Ellison won't try to do that. Rather, Arnold will play the human that the original T-800 was based on. While it's not exactly a new idea (you might remember the Aliens franchise did the same with the Bishop android being modeled after the Weyland Industries creator), it's still a good one!
Here's what Cameron had to say to The Arnold Fans website: "Yeah, you got to ask yourself, 'Why did they make these characters look and sound like Arnold? There has to be a reason. So yeah, it has flashed through my mind that there has to have been a prototype. There has to have been a guy whose DNA was harvested from… and that presumably was a real person at some point. Now, the question is, did that person have some sort of meaning to Skynet on WHY they chose that one (Arnold)? Or was it like a whole rack of Terminators and the one that happened to be the Arnold model just happened to be closest to the door going out to the time displacement center and all the others looked different? I've asked myself these questions but it's never been resolved… so stay tuned!"
Yep, it's going to be a busy few years for Arnold, as The Playlist also reports he teased he is starting filming for other sequels to his popular films -- namely a Twins sequel and apparently an untitled Conan the Barbarian film, which was previously thought to be dead: "In the fall I start the shooting on the comedy Triplets with Eddie Murphy and Danny DeVito." Schwarzenegger stated that after Terminator 6, "then comes Conan."
So it seems if you're both a Terminator and Arnold fan, you've got much to look forward to! ~Alexa Caruso