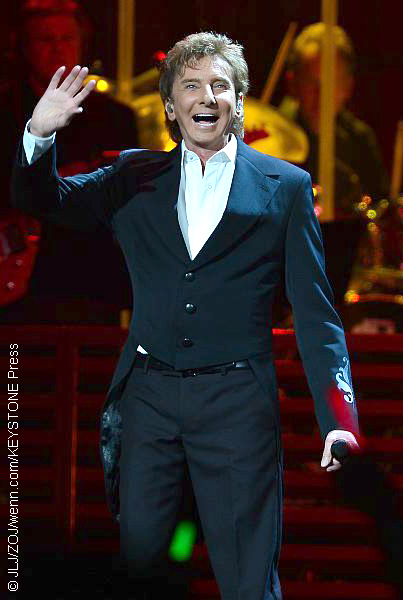 Barry Manilow has released several songs about love and its undying power. But until now, he hasn't spoken about the long-standing love of his life -- his husband, Garry Kief.
That's right. If you didn't catch that, Barry is married to a man.
During an interview with PEOPLE, in which the 73-year-old legendary performer opened the doors to his Palm Springs home and granted the publication exclusive access to his beautiful abode, he also shared intimate details of his love life and by doing so, came out as gay to the world.
In the feature on the "Copacabana" singer, Barry chats about his 39-year relationship with Garry, who was a TV exec when the pair met but is currently Barry's manager and the president of Barry Manilow Productions.
Barry, who calls himself "so private," revealed that he and Garry wed in April 2014. Recalling the day he met his eventual partner, Barry said, "I knew that this was it. I was one of the lucky ones. I was pretty lonely before that."
Barry additionally discusses his first marriage to his high school sweetheart Susan Deixler, stepping out and living with a woman he was rumored to be romantically involved with (when in reality he was seeing Garry), and why he's been reluctant to discuss his sexual orientation.
While exploring his choice to remain closeted for so many years, the Grammy winner said, "I thought I would be disappointing  if they knew I was gay. So I never did anything."
However, "When they found out that Garry and I were together, they were so happy. The reaction was so beautiful -- strangers commenting, 'Great for you!' I'm just so grateful for it."
Looks like we Barry made it.
What do you think of Barry's decision to discuss his sexual orientation with PEOPLE as well as his relationship with Garry? Are you surprised about his revelation? ~Matthew Pariselli