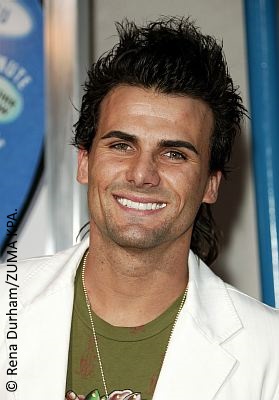 Former Baywatch star Jeremy Jackson has been sentenced to jail along with five years probation as part of a plea deal he took after he stabbed a woman in Los Angeles in 2015 when she allegedly tried to prevent him from stealing her boyfriend's car.
According to TMZ, the 36-year-old actor, who played Hobie Buchannon, the young son of David Hasselhoff's character Mitch Buchannon on the series Baywatch from 1991 to 1999, was sentenced to 270 days in prison, but will only spend 161 days behind bars as he was given a 109-day credit.
If it wasn't for the plea deal, Jackson was facing seven years in prison. He is also expected to complete 52 anger management classes and 52 Alcoholics Anonymous meetings.
In 2015, the actor got into an argument with a woman outside her Los Angeles home. He was arrested soon after as the woman claimed he stabbed her in the back, leg and arm before fleeing to a hotel in the area.
Jackson was previously arrested in April 2015 in the alleged stabbing of a man. The man, who wanted to remain anonymous, claimed he'd been stabbed nine times and required 177 stitches when Jackson was allegedly trying to steal from him. The charges against Jackson in that case were eventually dropped, however, when the troubled actor claimed for his part that he'd only been trying to defend himself.