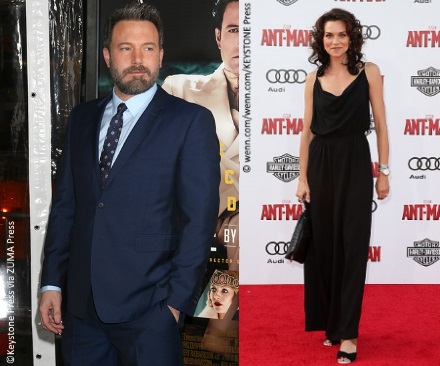 Yesterday, actress Hilarie Burton accused Ben Affleck of groping her in 2003. The actor soon tweeted an apology for his behavior.
It started Tuesday when Ben condemned Harvey Weinstein's sexual harassment allegations. Ben released a statement in which he said: "I am saddened and angry that a man who I worked with used his position of power to intimidate, sexually harass and manipulate many women over decades. The additional allegations of assault that I read this morning made me sick."
Rose McGowan quickly slammed Ben's statement and tweeted: ""GODDAMNIT! I TOLD HIM TO STOP DOING THAT" you said that to my face. The press conf I was made to go to after assault. You lie."
With several comments flowing in, one user posted: "He also grabbed Hilarie Burton's breasts on TRL once. Everyone forgot though." This immediately stemmed a response from Burton, who replied: "I didn't forget" followed by "I was a kid."
Back in 2003, Burton, then 21, was filming an episode of MTV's Total Request Live with Affleck. He allegedly grabbed her breast. The actress acknowledged the incident today by posting a TRL outtake in which she says: "He comes over and tweaks my right boob."
Affleck responded with an apology: "I acted inappropriately toward Ms. Burton and I sincerely apologize." ~Marriska Fernandes



I acted inappropriately toward Ms. Burton and I sincerely apologize


— Ben Affleck (@BenAffleck) October 11, 2017



He also grabbed Hilarie Burton's breasts on TRL once. Everyone forgot though.


— Shanice Brim (@ShaniceBrim) October 10, 2017



I didn't forget.


— Hilarie Burton (@HilarieBurton) October 10, 2017


Girls. I'm so impressed with you brave ones. I had to laugh back then so I wouldn't cry. Sending love.

— Hilarie Burton (@HilarieBurton) October 11, 2017