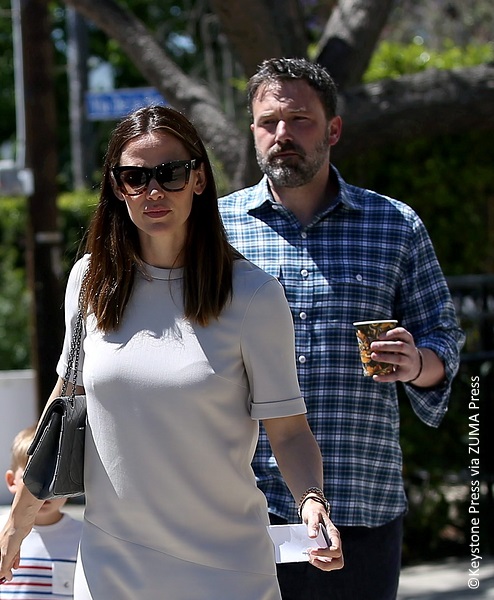 Almost a month after getting divorced from actress Jennifer Garner, Ben Affleck now has a new place that he can call his home. The actor currently has been living in a guesthouse located on the property shared with his estranged wife and their three kids.
Although they have decided to formally end their marriage, the couple have remained "amicable and friendly" throughout the proceedings, as they both want what's best for each other. Ben will move into a home nearby so he can continue to have a presence in his children's lives.
It had been reported that the Gone Girl actor was "slowly" moving on from the house. A source close to the family told People, "They didn't want to alarm the kids or have them feel like Ben was leaving, so he has slowly moved out over time. But, as of Monday, he will be living at his new home."
Despite the changes, the family still expects to spend as much time together as possible. Ben was with the family over the weekend, and a source noted: "They will continue to spend holidays together and take family vacations. Nothing is going to change from the past two years, other than that he will be living a separate house nearby."
Ben and Jennifer announced their plans to get a divorce in 2015, after being married for 10 years. The Hollywood couple appeared to be working on things, until Garner filed divorce papers last month. She has requested joint and legal custody of their kids. ~Brenden Zerihun