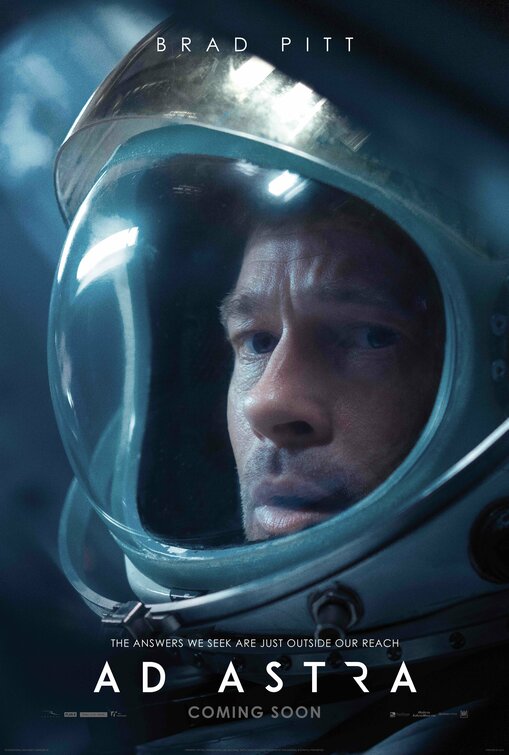 Ad Astra is the latest film from writer and director James Gray. Brad Pitt plays astronaut Roy McBride, the son of United States Space Command hero Clifford McBride (Tommy Lee Jones).
During a routine maintenance job on a space antenna, an energy pulse causes catastrophic damage, sending Roy plummeting back to Earth. In spite of this, Roy is able to maintain his cool and land safely on the ground after pulling his parachute.
One day later, Roy is pulled into a classified debriefing where he is informed of the probable cause of the energy pulse, dubbed "The Surge." It is revealed to Roy that his father, presumed dead aboard the lost Lima Project expedition, is the cause, due to experiments involving anti-matter.
Should Clifford's actions continue, the escalating dangers involving the anti-matter could lead to the end of all life in the solar system. Roy is then tasked with a covert mission to head to Mars to make contact with his father and convince him to cease his activity with the anti-matter.
Ad Astra is hard film to peg down for general audiences. As vague as the marketing for the film has been, focusing primarily on its rather simple plot, the movie itself isn't quite as tense as it's advertised to be.
Much like Gray's two previous films, The Immigrant and The Lost City of Z, Ad Astra is more of a slow burn that may lose audiences looking for the same kind of space thrills provided by Alfonso Cuarón's Gravity. Like Roy, the film's central character, Ad Astra maintains a steady beat throughout the film. Though it features a number of thrilling set pieces, the film remains at a steady pace, never once feeling like there are peaks and valleys in its pacing.
One aspect of the film that cannot be disputed is how beautifully shot it is by Swiss cinematographer Hoyte Van Hoytema. Even if you're unfamiliar with his name, you'll be familiar with his work on films such as Christopher Nolan's last two movies, Dunkirk and Interstellar. From the close and intimate shots of Brad Pitt, to the wide vistas of empty space, Hoytema makes great use of the space within his shots to fully encapsulate the audience into the film.
That use of space is reflective of the film's themes surrounding its main character in Roy. Brad Pitt's turn as Roy McBride is certainly one of the more subdued performances in his storied career, but it is also one of his best. As a character dealing with an emptiness in his life due to the absence of his father, Roy's journey to literally cross an empty void to meet his father and resolve his issues is a reflection of that. And as the main driving force, the film's success largely hinges on Pitt's performance -- he delivers in a role that calls for him to be both contemplative and reflective. By and large Pitt is fantastic in the role, with the rest of the cast serving their purpose.
Ad Astra is a solid movie that will likely garner some awards buzz later this year. It is another fantastic film to be added to director James Gray's filmography, and another win for star Brad Pitt, who also served as producer on this movie. Buoyed by his standout performance and Hoyte Van Hoytema's cinematography, Ad Astra is an experience to be had on the big screen. ~Paolo Maquiraya
If you have seen Ad Astra and would like to rate/review it yourself, click here.