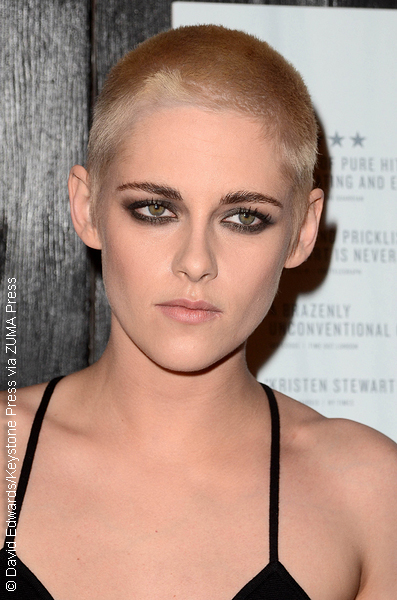 The famous Cannes Film Festival has released its upcoming line-up for its 70th edition, and, luckily, the competition will feature representation from 12 female film directors. That's an increase (albeit slight) from the previous year when the number was only nine.
The festival has faced backlash in the past for its under-representation of female directors and having a level of insensitivity to the opposite sex. In 2015, the festival organizers were criticized for instituting an unwritten "heels-only" mandate for women gracing the red carpet.
And they're not safe this year either. Despite having 12 projects from female filmmakers, the festival was called out for releasing their 70th anniversary poster with an artificially slimmed image of Italian acting phenom Claudia Cardinale.
While the growing number of female projects is a step in the right direction, it should be noted that it seems the festival is only taking baby steps. There are a total of 54 screenings in the official line-up. And of the 12 female films being screened, only three are up for the coveted Palme d'Or, which has a total of 19 competitors. So there's definitely still a long way to go until women are equally and appropriately represented.
The three films from the fairer sex up for the coveted award include Sofia Coppola's The Beguiled, Radiance from Naomi Kawase and Lynne Ramsay's You Were Never Really Here. While the nominees are few, they carry with them a lot of talent.
Sofia Coppola won an Oscar in 2004 for Best Writing -- Original Screenplay, and was nominated for Best Director for Lost In Translation, which was also nominated for Best Picture. She's a previous Palme d'Or nominee with her film Marie Antoinette.
Japanese director Naomi Kawase is also no stranger to the Cannes Film Festival, having had four of her past films nominated for the prestigious Palme d'Or. Lynne Ramsay is a two-time BAFTA award winner whose films have gone on to receive three Palme d'Or nominations in the past. Actress Kristen Stewart also takes a seat in the director's chair with her short film Come Swim. ~Alexa Caruso
Here is the full list of this year's female-directed films:



Competition
You Were Never Really Here, Lynne Ramsay
Hikari (Radiance), Naomi Kawase
The Beguiled, Sofia Coppola

Out-of-Competition
Visages, Villages, Agnes Varda & JR

Un Certain Regard 
A Novia Del Desierto (The Desert Bride) by Cecilia Atan &Valeria Pivato
Western, Valeska Grisebach
Apres La Guerre (After the War), Annarita Zambrano

Special Screenings
They, Anahita Ghazvinizadeh
Sea Sorrow, Vanessa Redgrave
An Inconvenient Sequel, Bonni Cohen, Jon Shenk

70th Anniversary Events
Top of the Lake: China Girl, Jane Campion & Ariel Kleiman
Come Swim, Kristen Stewart