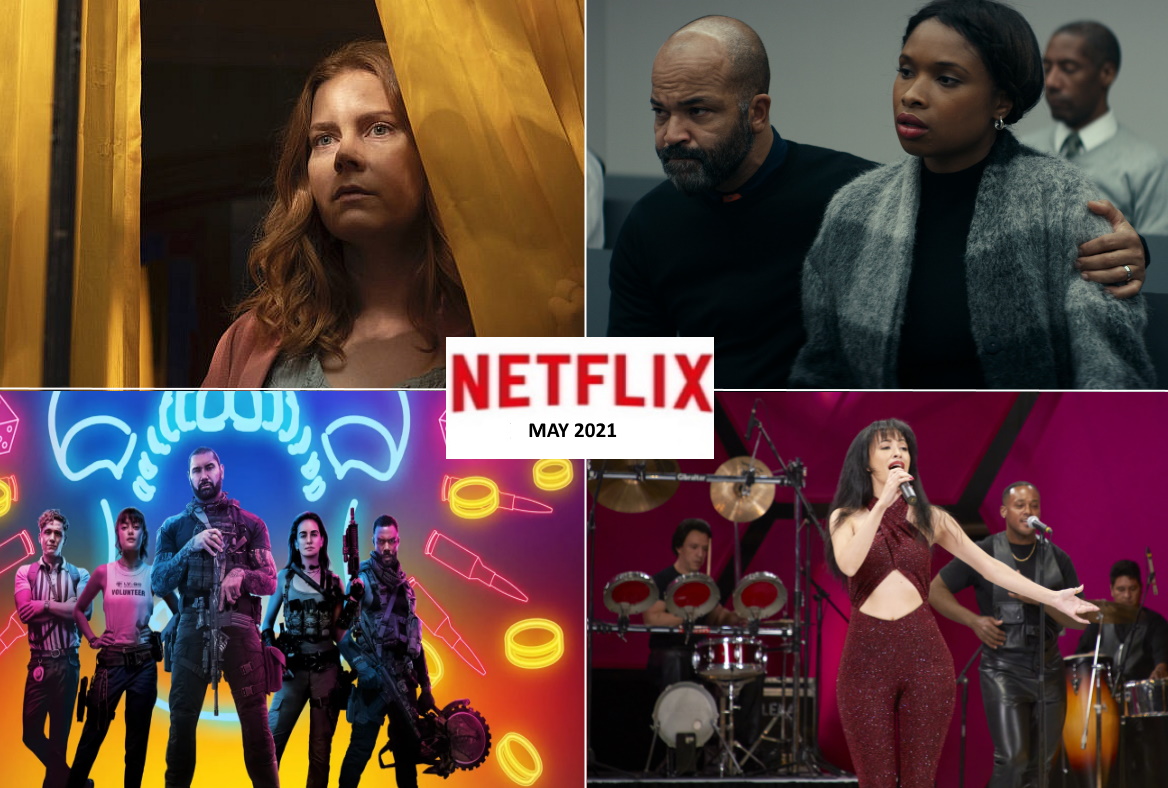 What's New on Netflix Canada in May 2021

As we continue to move through yet another lockdown, it's the wide array of streaming content on Netflix that has kept many of us going. Something to look forward to this month is the thriller The Woman in the Window, based on the novel of the same name and starring Amy Adams. There's also a second season of the popular series Who Killed Sara? and Part 2 of Selena: The Series. There's plenty to choose from, so sit back and check out our New on Netflix Canada guide for May.

Originals
If you watched Selena: The Series (May 4), then it's time to buckle up for Part 2. As Selena's career gains momentum, the singer fights to remain true to herself, as she spends quality time with her family and expands her businesses.

New original series Jupiter's Legacy (May 7) is based on the popular comic book series by Mark Millar and Frank Quitely, who were both involved as executive producers. The first generation of superheroes have kept the world safe for nearly a century. Now their children must live up to their legacy in an epic drama that spans decades and navigates the dynamics of family, power and loyalty. The series stars Josh Duhamel, Leslie Bibb and Elena Kampouris.

Monster (May 7) follows a teen who is implicated in a robbery-turned-murder and fights for his innocence and integrity against a criminal justice system that's already judged him. The series stars John David Washington, Jennifer Hudson and Jeffrey Wright.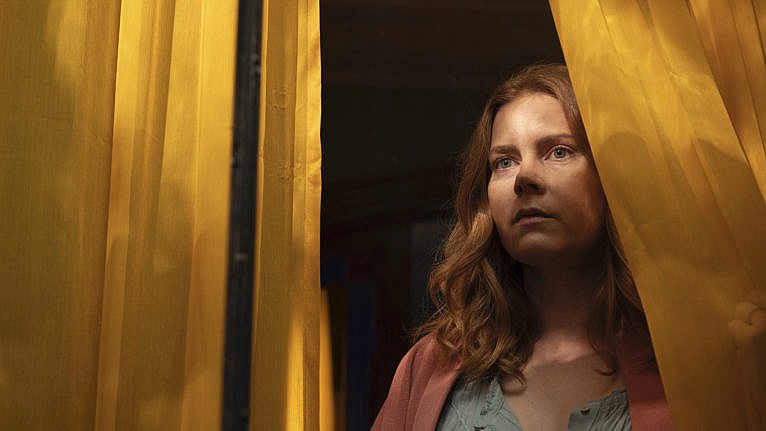 The highly anticipated film The Woman in the Window (May 14) follows Dr. Anna Fox (Amy Adams), once a successful child psychologist, who is now an agoraphobic with a drinking problem. She's afraid to go outside, so she spends her time watching classic movies on television, drinking wine and occasionally, spying on her neighbors across the street — a father (Gary Oldman), mother (Julianne Moore) and their teenage son, Ethan (Fred Hechinger). She becomes obsessed with them — and solving a brutal crime she witnesses from her window.
After a successful run of season one of Who Killed Sara?, which premiered in March, Netflix is releasing Season 2 on May 19. To exact his revenge, Alex will have to bring to light his sister's darker side -- and come to terms with the fact that he never knew the real Sara.
Zack Snyder's Army of the Dead is also coming to Netflix on May 21. After a zombie outbreak in Las Vegas, a group of mercenaries takes the ultimate gamble by venturing into the quarantine zone for the greatest heist ever.
The Kominsky Method is returning for a third season on May 28. A new chapter unfolds for Sandy as he deals with a difficult loss, a daunting financial obligation, an important reunion and a major career boost. Click here to watch our interview with Michael Douglas and Chuck Lorre.
Just For Laughs
A cult classic is back on May 1! Harold & Kumar Escape from Guantanamo Bay, the second installment in the Harold & Kumar series, will stream on May 1. Harold and Kumar (John Cho and Kal Penn) get themselves in trouble when they try to sneak a bong onboard a flight to Amsterdam. Now suspected of terrorism, they are forced to run from the law and try to find a way to prove their innocence in an epic journey of deep thoughts, deeper inhaling, and a wild trip around the world.
You can also watch the comedy Little, which follows Jordan Sanders (Regina Hall), a nasty, self-important boss who bullies her staff and drives them crazy with her unreasonable demands. A 13-year-old girl calls her out on her destructive behavior and casts a spell on Jordan who, when she wakes up the next morning, finds she's reverted to the body of her 13-year-old self.
Double Up on Action
Set in 1990s Sierra Leone, Blood Diamond (May 1) is the story of Danny Archer (Leonardo DiCaprio), an ex-mercenary from Zimbabwe, and Solomon Vandy (Djimon Hounsou), a Mende fisherman. They team up in a common quest to recover a rare pink diamond, the kind of stone that can transform a life... or end it.
In Shaft (May 10), John Shaft Jr.'s (Jessie T. Usher) turns to his estranged father, John Shaft II (Samuel L. Jackson) for help and together they team up with John Shaft I (Richard Roundtree), making it a family affair as they close a case and help settle a score. Click here to watch our interview with star Jessie T. Usher.
Horror Cult Faves
Horror fans will be pleased to revisit a hit from 2019. From Jordan Peele, the writer/director of Get Out, comes Us (May 23), a nail-biting horror about the Wilson family — Gabe (Winston Duke) and Adelaide (Lupita Nyong'o), and their children, Zora (Shahadi Wright Joseph) and Jason (Evan Alex).
Another recommendation is Annabelle Comes Home (May 17). Ed (Patrick Wilson) and Lorraine Warren (Vera Farmiga) take charge of the demonic doll Annabelle, then return home to lock her away with the rest of their cursed collection. However, their daughter Judy (Mckenna Grace) and her friend unintentionally set Annabelle free. Free from imprisonment, Annabelle brings with her all the evil spirits tied to the Warrens' collection for a night of terror for the three young girls -- with the intent of possessing them.
Click here for our photo gallery of original programming streaming on Netflix in May.
Scroll down to see everything coming to Netflix in May, as well as what's leaving. ~Marriska Fernandes
May 1
Blood Diamond
Dark Skies
Evil Dead
The Forbidden Kingdom
Gandhi
Good Girls Get High
Harold & Kumar Escape from Guantanamo Bay
La Moitié gauche du frigo
My Awkward Sexual Adventure
New Year's Eve
On the Basis of Sex
Rambo III
Rambo: First Blood
Rambo: First Blood Part II
Total Drama Island
TOTAL Drama: Action
Total Drama: All Stars
Total Drama: Pahkitew Island
Total Drama: Revenge of the Island
Total Drama: The Ridonculous Race
Total Drama: World Tour
Twister
The Upside
May 4
Selena: The Series: Part 2 - Netflix Original
Trash Truck: Season 2 - Netflix Family
May 5
Brightburn
Casino
Honey
Honey 2
How High
The Legend of Sleepy Hollow
The Sons of Sam: A Descent into Darkness - Netflix Documentary
The Wizard
Weird Science
May 7
Girl from Nowhere: Season 2 - Netflix Original
Jupiter's Legacy - Netflix Original
Lost Girls & Love Hotels
Milestone - Netflix Film
Monster - Netflix Film
Patch Adams
May 8
Mine - Netflix Original
May 10
Shaft
May 11
Money, Explained - Netflix Documentary
May 12
Dance of the Forty One - Netflix Film
Oxygen - Netflix Film
The Upshaws - Netflix Original
May 13
Castlevania: Season 4 - Netflix Anime
May 14
A Madea Family Funeral
Ferry - Netflix Film
Haunted: Season 3 - Netflix Original
I Am All Girls - Netflix Film
Jungle Beat: The Movie - Netflix Family
Love, Death & Robots: Volume 2 - Netflix Original
Move to Heaven - Netflix Original
The Strange House - Netflix Film
Synchronic
The Woman in the Window - Netflix Film
May 16
Little
May 17
Annabelle Comes Home
May 18
Men in Black: International
Poms
Sardar Ka Grandson - Netflix Film
May 19
The Last Days
Who Killed Sara?: Season 2 - Netflix Original
May 20
Hating Peter Tatchell
Special: Season 2 - Netflix Original
May 21
Army of the Dead - Netflix Film
Jurassic World Camp Cretaceous: Season 3 - Netflix Family
The Neighbor: Season 2 - Netflix Original
May 23
Us
May 26
Baggio: The Divine Ponytail - Netflix Film
High on the Hog: How African American Cuisine Transformed America - Netflix Documentary
Nail Bomber: Manhunt - Netflix Documentary
May 27
The Banana Splits Movie
Black Space - Netflix Original
Blue Miracle - Netflix Film
Eden - Netflix Anime
Soy Rada: Serendipity - Netflix Comedy Special
May 28
Dog Gone Trouble - Netflix Family
Lucifer: Season 5 Part 2 - Netflix Original
The Kominsky Method: Season 3 - Netflix Original
May 31
The Parisian Agency: Exclusive Properties - Netflix Original
Last Call
May 3
Mallrats
May 13
Sucker Punch
May 14
Sherlock: Series 1-3
May 16
Pacific Rim: Uprising
May 20
Silver Linings Playbook
May 29
American Crime: Seasons 1-3
May 31
Full House: Seasons 1-8