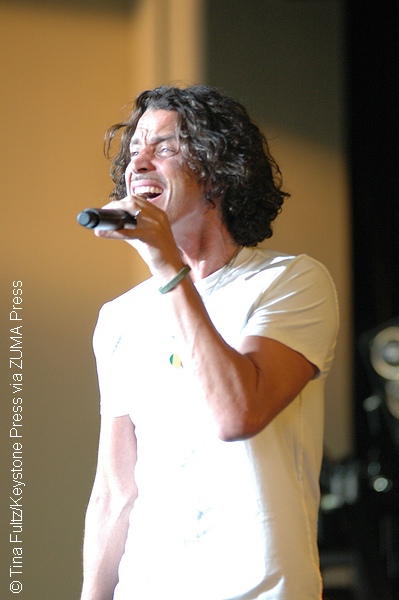 The music world tragically lost a legend earlier this week when iconic grunge rocker Chris Cornell, 52, was found dead in his hotel room.
The body of the Seattle-born musician, known as the lead singer for successful bands Soundgarden and Audioslave, was found in his hotel bathroom at 12:05 a.m. ET on Thursday (May 18). He had reunited with his band Soundgarden and had played a show at Detroit's Fox Theater only hours before his death.
A local coroner reported that Cornell committed suicide by hanging himself. But the singer's family is contesting the report that the suicide was intentional.
Cornell, a recovering addict who was sober since 2002, had a prescription for Ativan, an anti-anxiety medication sometimes used as a sleeping aid.
When his wife, Vicky, spoke to him after the show, she noticed he was slurring his words. She asked security to check on him and it was then that his body was discovered. "When we spoke after the show, I noticed he was slurring his words; he was different," his wife added. "When he told me he may have taken an extra Ativan or two, I contacted security and asked that they check on him."
Attorney Kirk Pasich said that Ativan can cause paranoid or suicidal thoughts as well as slurred speech. Cornell's family said in a statement, "Without the results of toxicology tests, we do not know what was going on with Chris -- or if any substances contributed to his demise."
Cornell's wife further described the pain and disbelief the family is feeling, adding, "What happened is inexplicable and I am hopeful that further medical reports will provide additional details. I know that he loved our children and he would not hurt them by intentionally taking his own life. The outpouring of love and support from his fans, friends and family means so much more to us than anyone can know. Thank you for that, and for understanding how difficult this is for us."
Cornell was by all accounts a wonderful person, rich in talent with a philanthropic spirit. The world no doubt shares his family's sadness. ~Alexa Caruso