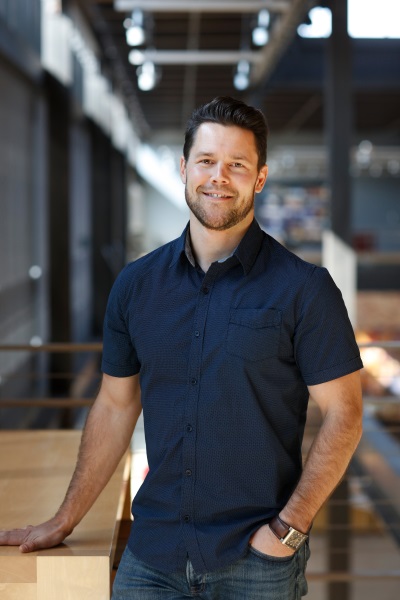 With Coco having opened in theaters yesterday, we chatted with Canadian animator Brendan Beesley, who helped bring Miguel, the 12-year-old protagonist, to life.
Let's talk about your role in Coco. Which part did you animate?
I got to animate primarily Miguel, in the living world and the dead world. Also, the scene in the stairwell when Mama Imelda starts singing to him. I did Miguel in that stretch. There was big range of sequences that I got to animate. Also, the part in the talent show -- that was a lot of fun for me. So many times when we animate there's a lot of structure to our shots. We plan what we're doing in great detail. There was a note from Lee that said that he wanted this performance to feel like he was winging it, really organic. So I started animating. I didn't really know what the next pose or spin was going to be. I just went for it.
How do you approach these scenes before animating? What research did you do for the Day of the Dead?
We had research teams that went down to Mexico for Dia de los Muertos. They hung out with families and saw how they celebrated. They brought back a lot of photos, including what the ofrenda rooms looked like. Something crazy that I learned during this film is that families spent two months' salaries preparing for this holiday. It's a big deal. This was quite educational as I knew about the Day of the Dead but I had no idea what it was. It's really educational, it's entertaining, tells a great story and you learn about the culture.
What was your favorite scene to animate?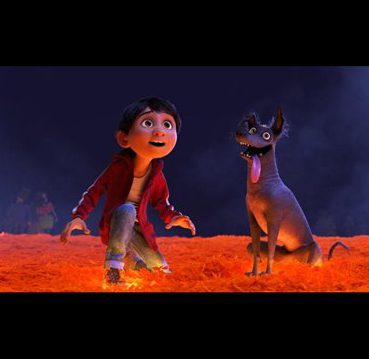 I'd say probably the scene in the stairwell when Mama Imelda starts singing to Miguel. It's a turning point in the movie. There was a lot of subtext happening. For the first half of that scene, he's not saying anything. We're just watching him and his thought process. We had a lot of discussions about what was happening in the kid's mind. It was really challenging. I spent two-and-a-half months on that scene. But it was worth it. I'm really proud of it.
Did you use any reference points?
Yeah, I used reference for sure. There's one part where he's starting to cry and wiping a tear away. I filmed a lot of reference of myself starting to cry. (Laughs)
What's it like working with Disney/Pixar on big budget productions like Good Dinosaur and Inside Out?
It's been incredible. What I love about the studio is that they value the filmmaking process and great storytelling. They value so much of the performance from the characters, and from the animation perspective they want to see all the layers. They really care about the quality of the film.
Coco is now playing in theaters. Click here to watch our interview with Anthony Gonzalez, the young actor who voices the lead role of Miguel. ~Marriska Fernandes