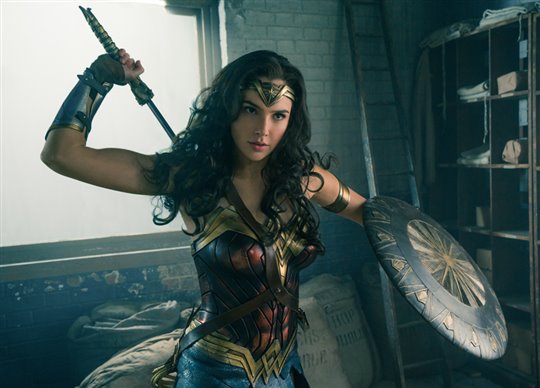 With the highly-anticipated stand-alone Wonder Woman film hitting theaters this weekend, talk has already begun about a sequel.
With early reviews of the film being positive (you can read ours here), you can bet there's going to be a strong possibility of a sequel, or a series of sequels.
Fans will definitely want to see more of the Amazonian princess (played by Gal Gadot), and while they'll get that in the upcoming Justice League film (set to release November 17), audiences will no doubt appreciate a more focused handling of Diana Prince, which further solo films can only provide.
Enter DC Extended Universe producer Charles Roven. While Roven says "nothing has been written" in terms of the sequel's script, he acknowledges the fact that audience and critic feedback have been positive, and hopes the character in film will continue on, saying in an interview with CinemaBlend, "I think we're all pretty pleased with the film, and you guys have been great, giving us amazingly wonderful positive feedback. We hope it continues on!"
Fans should take comfort in the fact that Roven mentioned they want to focus on this film about Wonder Woman, ensuring it is handled with care, because it will most likely dictate the future of the franchise, should there be one: "We really want to focus on this movie, and I think the result of this movie is going to really define what the future of Wonder Woman is in the movies, other than the fact that you know that she's in Justice League. And we're really happy about that!"
How would you feel about a Wonder Woman franchise? Let us know in the comments section below!
Wonder Woman is now in theaters. You can click here for showtimes. ~Alexa Caruso