[caption id="attachment_471314" align="alignnone" width="669"]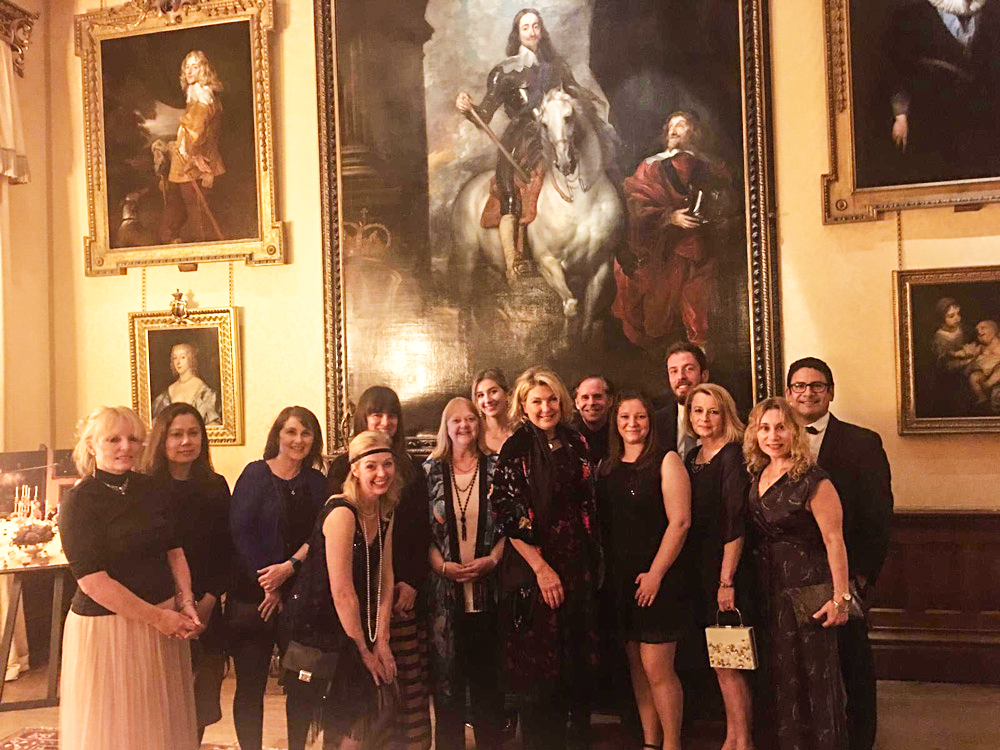 Lady Carnarvon (center) and media guests in front of the Van Dyke painting of George I on horseback as seen on Downton Abbey.[/caption]
After six popular seasons of the Downton Abbey TV series, which was enjoyed in more than 100 countries around the world, the decision was made to film a big screen movie.
VisitBritain, which offers a large selection of tours for visitors to England, including filming locations for the Harry Potter movies and Game of Thrones, to name just a few, offered us the chance to see where Downton Abbey -- both the TV series and the movie -- were filmed.
If you're a Downton Abbey fan, you know that Highclere Castle, located in Hampshire on 5,000 acres, stands in as the castle where the Crawley family lives. The current Earl and Countess of Carnarvon live at the castle and offer a number of experiences for fans of the show, including a tour of the rooms that were used in Downton Abbey, Afternoon Tea, a variety of Christmas tours, an Egyptian Exhibit, Tours of the Gardens, and more.
[caption id="attachment_471210" align="alignleft" width="251"]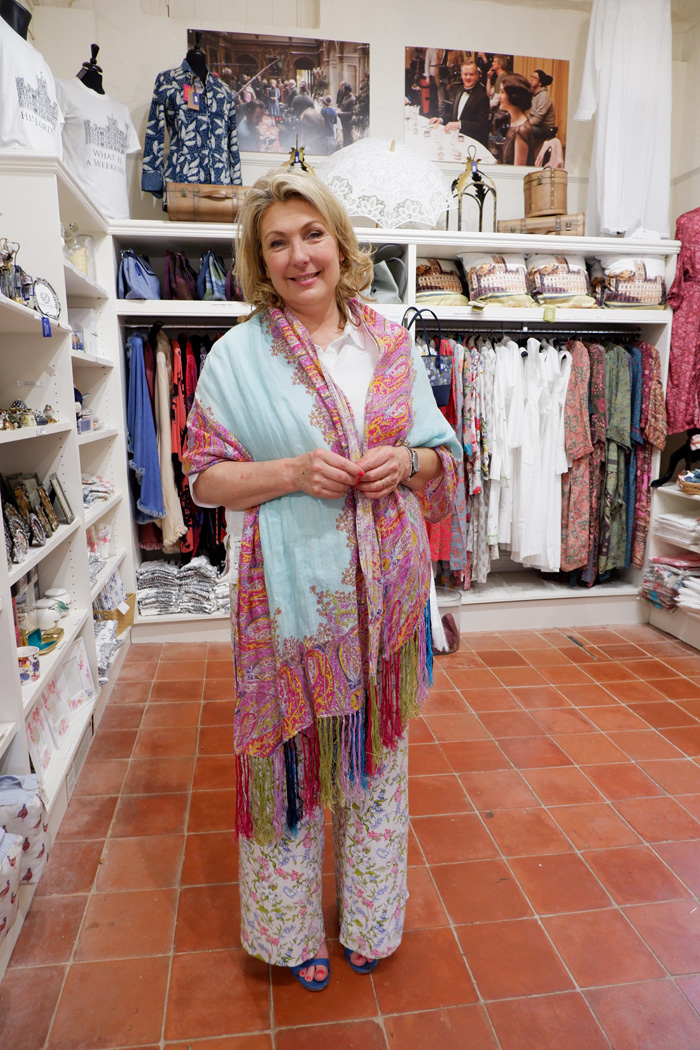 Lady Carnarvon in the gift shop. Photo: Alexandra Heilbron[/caption]
We were invited to enjoy a talk by the Countess, a.k.a. Lady Fiona, about the architecture of Highclere Castle in the saloon, followed by a tour of the rooms located on the main floor, such as the library, dining room, and drawing room, as well as the second floor bedrooms. That was followed by afternoon tea with the Countess and a trip to the gift shop, where the books the Countess has written about the history of Highclere Castle are available, in addition to many other items -- so many we had a hard time choosing what we could pack in our suitcases for the return trip!
Later that night, we returned for an evening cabaret, followed by coffee, tea and chocolates in the dining room with the Earl and Countess, as well as their son Edward Herbert, who took a photo of us with the Countess (above) in front of the famous Van Dyke painting of Charles I on horseback that's visible in many Downton Abbey episodes. Upcoming events include a Charles Dickens evening.
We also visited the village of Bampton in Oxfordshire, which stands in as the village of Downton Abbey, including the church (used both for interiors and exteriors), the cottage hospital (exterior only) and Isobel Crawley's house (exterior only). Also in Oxfordshire you'll find Coggs Manor Farm, which was featured in many episodes as Yew Tree Farm.
The series is extremely popular, with busloads of people arriving regularly at each location to see where the show and movie were filmed. Click here to see our Downton Abbey filming locations photo gallery.
Our tour also included filming locations for the hit movie Yesterday plus a tour of popular Beatles' spots in Liverpool and London, and filming locations for the hit Netflix series The Crown, which will air its third season on the streaming service beginning in November.
Many thanks to VisitBritain for this amazing tour -- for more on Downton Abbey filming locations through Britain's official tourism website, click here. ~Alexandra Heilbron