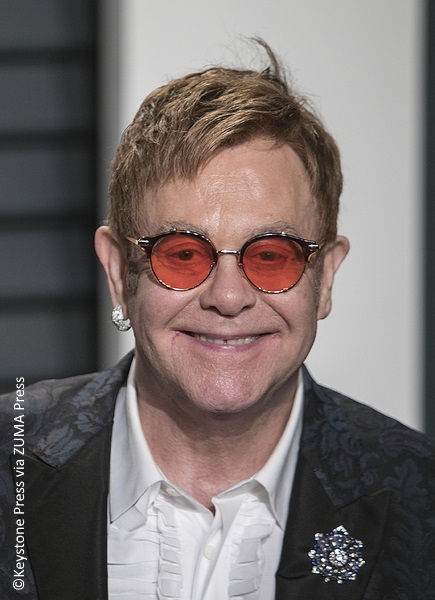 Singer-songwriter Elton John, 70, was forced to cancel his April and May concert tour dates after he became violently ill at the end of his South American tour. He was required to return to the U.K. immediately for urgent treatment.
According to his rep, "During a recent, successful tour of South America, Elton contracted a harmful and unusual bacterial infection. During his return flight home from Santiago, Chile, he became violently ill. Upon returning to the UK, Elton's doctors admitted him to hospital, where he underwent immediate treatment to remove the infection."
After two days in intensive care, John was released from the hospital on Saturday, April 22. The statement continued: "Infections of this nature are rare and potentially deadly. Thankfully, Elton's medical team identified this quickly and treated it successfully. He is expected to make a full and complete recovery."
This morning the Grammy winner tweeted: "Woke up to an avalanche of well wishes. Thanks to everyone for reaching out. I'm resting well and looking forward to getting back on tour."
Elton will return to the stage to perform on Saturday, June 3, 2017 in Twickenham, England.
~Marriska Fernandes