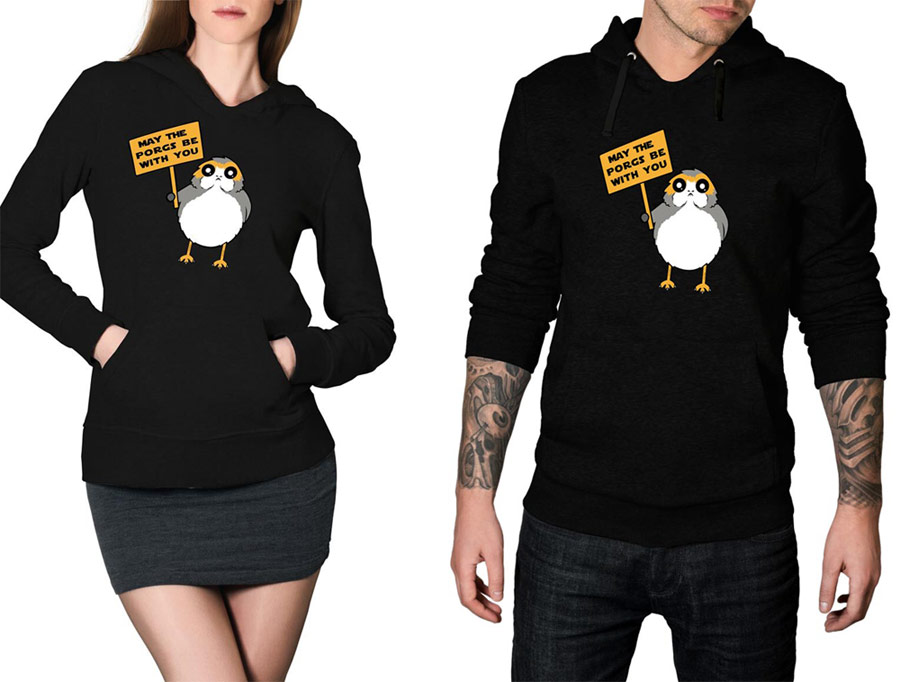 If you've seen the most recent Star Wars movie, Star Wars: The Last Jedi, then you know just how cute those little Porgs are!
We have been given the opportunity from our friends at Film Jackets to give one of our readers this cute hoodie featuring a Porg holding a sign that reads: "May the Porgs Be With You!"
The Black Cotton Pullover Porg Hoodie has an adjustable drawstring and rib knit over hem and cuffs to make the wearer feel comfy.
The winner will get to choose a woman's or men's hoodie, from small to XXL. For a chance to win, tell us your full name and what your favorite Star Wars movie of all time is -- and why!
This giveaway is open to U.S., U.K. and Canada residents and runs until Friday, January 5, 2018 at 9 a.m. The winner will be notified by email on the afternoon of January 5, 2018.
This contest is now closed. Congratulations to winner Anne Tilson from California!