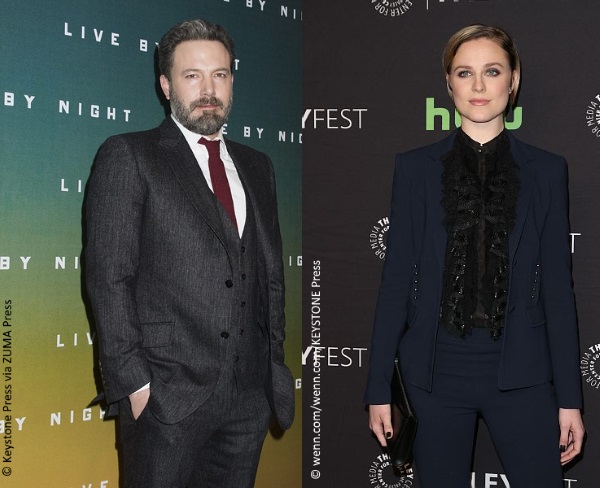 Evan Rachel Wood had some choice words for Ben Affleck and she took to Twitter to give the actor a piece of her mind.
On Saturday, Chasing Amy director Kevin Smith celebrated his film's 20th anniversary at the LGBT Film Festival in Los Angeles. That's when the director decided to share a story about Ben, who back then had a revelation after kissing co-star Jason Lee for a scene from the film.
Kevin explained: "Affleck said, 'A man kissing another man is the greatest acting challenge an actor can ever face.'" He further explained that after filming that memorable scene, Ben told Smith, "Now I'm a serious actor."
This comment went viral and it certainly didn't sit well with Evan Rachel Wood. When Paper magazine tweeted the actor's comment, she replied to the tweet: "Try getting raped in a scene. Also, grow up Ben."
The actress, who describes herself as bisexual, further tweeted: "Also, you think us ladies like kissing all the guys we kiss? Just cause its a "straight kiss" doesnt mean we enjoy it. Ahem. (sic)"
Looks like Ben is in hot water for a comment he made 20 years ago. ~Marriska Fernandes