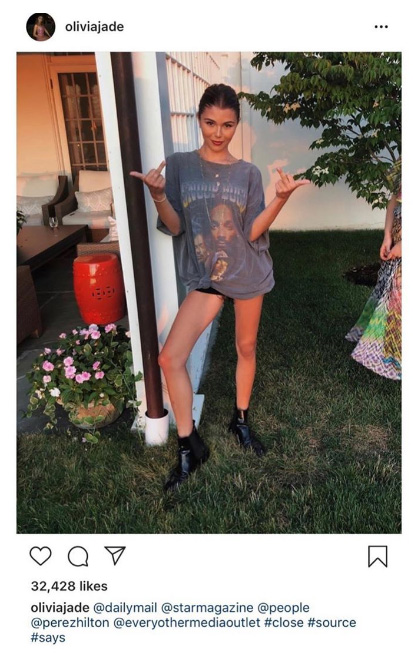 Felicity Huffman, who was sentenced for her part in the college admissions scandal, will enter prison on October 25 to serve her 14 day sentence. The sentence also includes a year of supervised release, a fine of $30,000, and 250 hours of community service -- which she has already begun.
Huffman, who received her sentence last Friday but was given time to decide when she would do her prison stint, was arrested by no less than seven FBI agents knocking on her door on March 12 at 6 a.m. -- with guns drawn.
She admitted in court to paying $15,000 to have a stranger take her daughter Sophia's SAT college entrance exam and apologized to the students, schools and parents who had been impacted by her actions. She added, "I am sorry to my daughter Sophia, and Georgia, and I am sorry to my husband, Will. I have betrayed them." She said that Sophia had no knowledge of the scheme or her mother's involvement in it.
Meanwhile, Lori Loughlin, along with her husband, designer Mossimo Giannulli, is charged with paying bribes of up to $500,000 to get their two daughters recruited to the University of Southern California crew team–despite the fact that they have never participated in the sport. Because she didn't accept a plea deal and refused to admit her guilt, she faces up to 40 years in prison for conspiracy to commit mail and wire fraud and conspiracy to commit money laundering.
Their daughter Olivia Jade, who has admitted in the past she's not academically inclined and would like to avoid school so she could concentrate on social media, doesn't seem bothered by the allegations. Just over a week ago she posted a photo of herself smirking while flipping off the media, with two middle fingers extended, despite the fact that her parents' lawyers begged her to stay off social media. The photo has since been deleted and her family is receiving heavy criticism for it.
Anyone wondering if Olivia will be quite as flippant if/when her parents are sentenced to several years in prison? ~Alexandra Heilbron