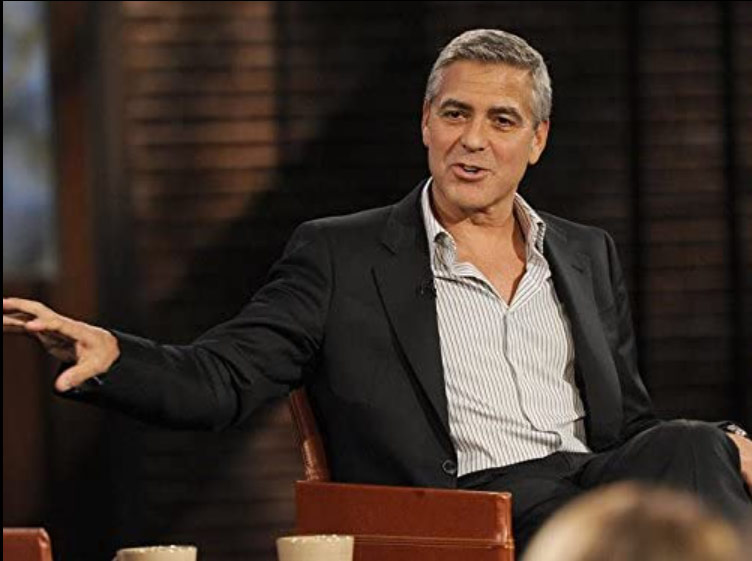 George Clooney, 59, who was recently named one of British GQ magazine's "Men of the Year," confirmed to the publication during a lengthy interview that he gave 14 of his closest friends $1 million each.
He'd bequeathed each one that amount in his will, but decided not to wait, saying, "We're all really close, and I just thought basically if I get hit by a bus, they're all in the will," he tells the outlet. "So why the f**k am I waiting to get hit by a bus?"
However, not everyone in his circle believes he made the right choice. George revealed, "I remember talking to one really rich a**hole who I ran into in a hotel in Vegas -- certainly a lot richer than I am." The man had heard of George's generosity and asked him, "Why would you do that?" George responded, "Why wouldn't you do that, you schmuck?"
This is far from being George's first act of generosity. He has worked for years to help people suffering from poverty and is known for giving generous donations to homeless people. He donated $25,000 to writers during the 2007 strike and is on the Board of Trustees for United Way. His humanitarian work includes efforts to stop human rights atrocities in Sudan.
George told the December/January 2021 issue of GQ his family and friends are the most important things to him, saying the 14 friends have all "over a period of 35 years, helped me in one way or another. I've slept on their couches when I was broke. They loaned me money when I was broke. They helped me when I needed help over the years. And I've helped them over the years. We're all good friends. And I thought, you know, without them I don't have any of this." ~Alexandra Heilbron