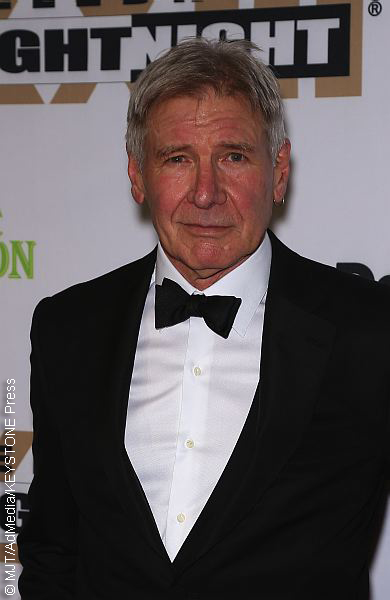 Harrison Ford claims he was distracted by turbulence from another aircraft when he mistakenly attempted to land his single-engine aircraft on the taxiway of a California airport last month, nearly missing a departing plane with 116 people on board.
"I'm the schmuck who landed on the taxiway, " the 74-year-old actor told an air-traffic controller in an audio recording released Friday (March 24) by the U.S. Federal Aviation Administration.
Seemingly confused about the situation, Harrison asked, "Was that airliner meant to be underneath me?" After realizing his mistake, the Indiana Jones star then said, "Oh. I landed on Taxiway Charlie. I understand now. Sorry for that."
In a phone call with air traffic control following the incident, Harrison said he "got distracted by the airliner," also noting "big turbulence" from another landing plane.
No one was harmed during the Feb. 13 incident, and the other aircraft involved -- a Boeing 737 aircraft on route to Dallas, Texas — took off safely a few minutes after. Video footage of the near-miss was later released by TMZ.
According to the FAA, landing on a taxiway instead of a runway is in violation of regulations. An investigation of the incident is still underway, agency spokesman Ian Gregor said Friday.
Although the Star Wars actor is an experienced pilot and an avid flyer, he has been involved in a number of aircraft incidents in the past. Most recently, he crashed a refurbished WWII training fighter on a Venice, California golf course in 2015, seriously injuring himself.
Despite his latest mishap, Harrison has already returned to the skies. He was  spotted hopping into the pilot's seat of a Cessna 680 at the Santa Monica Airport Saturday (March 25), with wife Calista Flockhart and their son Liam. ~Ashleen Grange