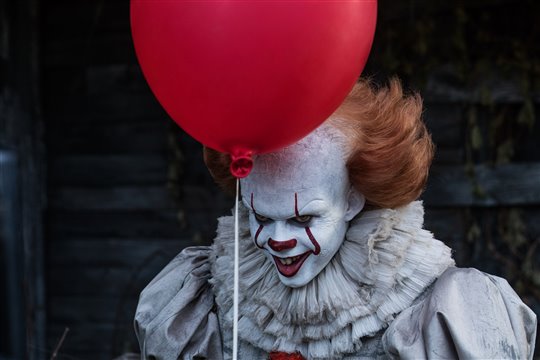 You'd think after writing the original source material and seeing already one on-screen adaptation, IT's author Stephen King would be used to the scares the story has to offer.
Apparently, though, the story still had a few jumps in it for King. According to the film's producer Barbara Muschietti, King wrote in an email to her brother and the film's director, Andy Muschietti, that after watching the movie, the scene with the woman in the painting freaked him out.
In an interview with Collider, she explained, "It's something that actually, Stephen King, the first email he sent to Andy when he had seen the movie, the one fear he wrote back, he said, 'I f***ing love the woman in the painting, it scared the s**t out of me,' so."
The film is scaring not just King, but anyone brave enough to watch it on screen -- and evidently, that's a lot of people. The film is breaking box office records, with IT earning the title for having the biggest horror movie opening in history, earning $117.1 million in its first three days in theaters. The film is now projected to end its North American run with a minimum of $300 million, a number rarely seen for a horror movie.
With all the success of IT, naturally, the Muschiettis are gearing up for the much-anticipated second chapter of the film, which is set for a 2019 release date. It will tackle the Loser's Club's return to Derry as adults, when the entity that is Pennywise awakens again. But until then, fans can look forward to a director's cut of the first film. 
With all the feels of Stand By Me mixed with an episode of Are You Afraid of the Dark? on R-rated steroids, IT is a fun and terrifying time at the theater. If you haven't seen IT, check for showtimes here, and if you have, be sure to leave a rating and review of the film on our site! ~Alexa Caruso