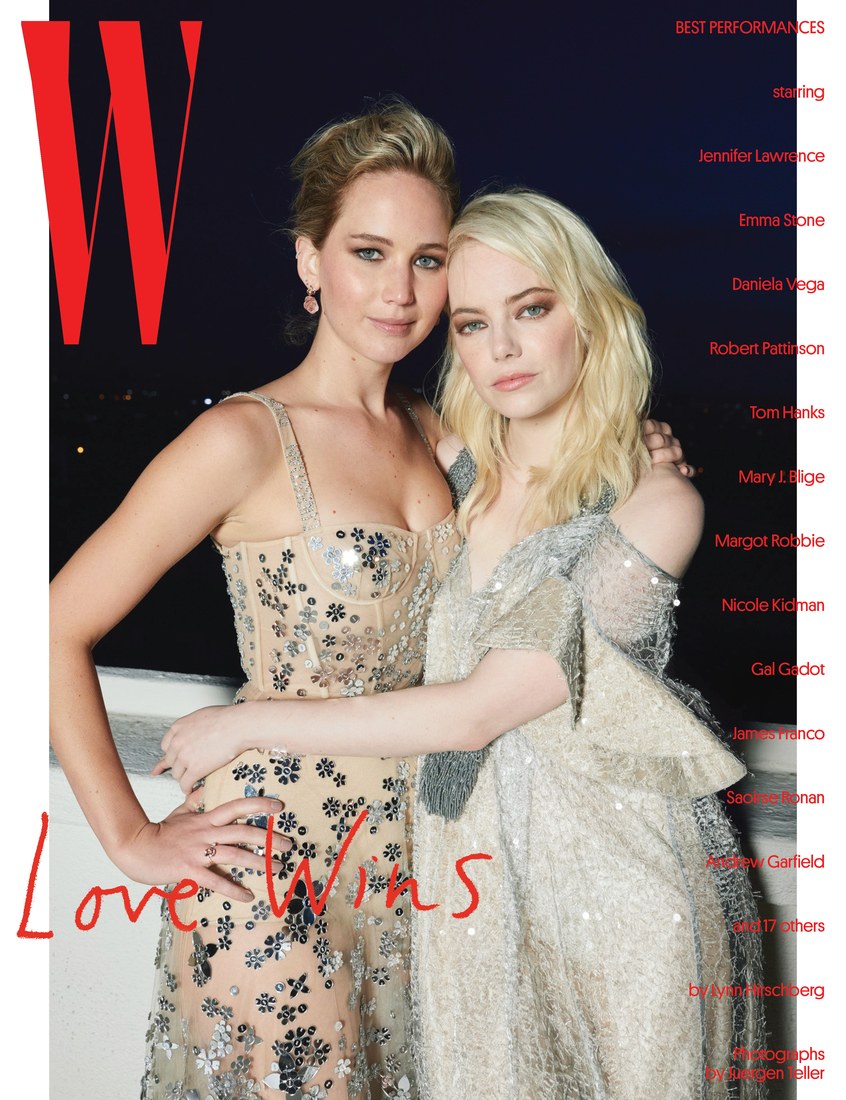 Jennifer Lawrence and Emma Stone have much in common: Hollywood starlets with major acting chops, the same goofy sense of humor and an Oscar before the age of 30.
These Hollywood BFFs also have a common stalker and thanks to him, they became friends. Isn't that quite the twist?
Emma and J-Law did a joint interview with W Magazine (see below to watch video) for their annual Best Performances issue and dished on their friendship. Emma began: "Jennifer Lawrence and I both had the same stalker, John the Orchestra Guy. He would text us both and say things like, 'I'm running late on my way to the sound stage. Can you warm up the orchestra for me? Text me back and let me know you got this.' He wasn't really a stalker. He must have worked at a studio or something, because he had a lot of people's numbers."
So how did this "stalker" make them friends?
Emma explained: "Jen and I texted for a year before we actually met. As she was driving to my house, she thought, 'Oh, my God, what if it's John the Orchestra Guy?' And I thought, 'Oh, my God, what if it's John the Orchestra Guy?' So Jen calls me and says, 'I just want to make sure you're not John the Orchestra Guy.' I wasn't. And we met. It's our adorable love story."
They are quite the pair, aren't they? Well, thank you cupid John the Orchestra guy for bringing these two together. ~Marriska Fernandes