Jeremy Piven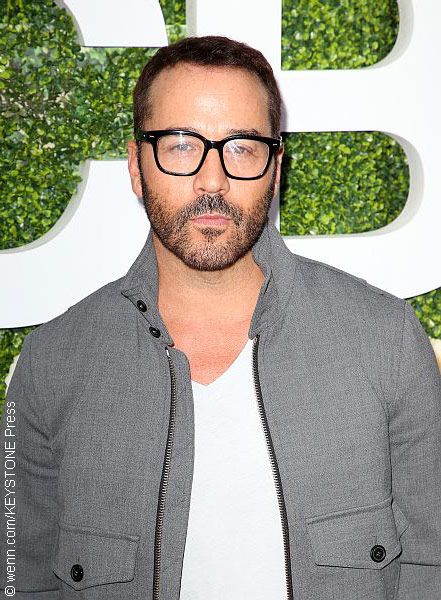 , best known for his role on the hit HBO series Entourage, has denied allegations that have surfaced from an actress who claims he sexually assaulted her.
Actress and reality star Ariane Bellamar tweeted her allegations against Piven on Monday (Oct. 30), claiming he forcefully fondled her breasts and buttocks while she was on the Entourage set to play a small role on the show, as well as on a separate occasion at the Playboy mansion.
In addition to inappropriately touching her, Bellamar claims Piven sent her messages that were "explicit" and "abusive." She says she has proof via tapes that she claims HBO has of them together.
Piven responded to the allegations, telling E! News in a statement, "I unequivocally deny the appalling allegations being peddled about me. It did not happen. It takes a great deal of courage for victims to come forward with their histories, and my hope is that the allegations about me that didn't happen, do not detract from stories that should be heard."
HBO also released a statement about the claims against Piven, highlighting their strict policy regarding sexual harassment: "Today, via the press reports, is the first we are hearing about Ariane Bellamar's allegations concerning Jeremy Piven. Everyone at HBO and our productions is aware that zero tolerance for sexual harassment is our policy. Anyone experiencing an unsafe working environment has several avenues for making complaints that we take very seriously."
Allegations against Piven follow similar claims made recently against other men in Hollywood such as Kevin Spacey, Brett Ratner and Dustin Hoffman. Many victims say they have been given the courage to tell their stories after seeing the host of women that came forward to accuse movie mogul Harvey Weinstein of sexual harassment, assault and rape.
You can read Ariane Bellamar's tweets below. ~Alexa Caruso




Hey @jeremypiven! 'Member when you cornered me in your trailer on the #Entourage set? 'Member grabbing my boobies on the 🛋 without asking??


— Ariane Bellamar (@ArianeBellamar) October 30, 2017



'Member when I tried to leave; you grabbed me by the ass, looked at yourself in the mirror, & said what a 'beautiful couple' we made? #MeToo https://t.co/liD7irs0o0


— Ariane Bellamar (@ArianeBellamar) October 30, 2017



Jeremy Piven, on two occasions, cornered me & forcefully fondled my breasts & bum. Once at the mansion & once on set. #MeToo @AriMelber @CNN https://t.co/liD7irs0o0


— Ariane Bellamar (@ArianeBellamar) October 30, 2017



And, don't try to deny it, sir. @HBO has us on 📼 together, & I'm sure @sprint has electronic back-ups of your abusive, explicit texts.#MeToo https://t.co/liD7irs0o0


— Ariane Bellamar (@ArianeBellamar) October 30, 2017