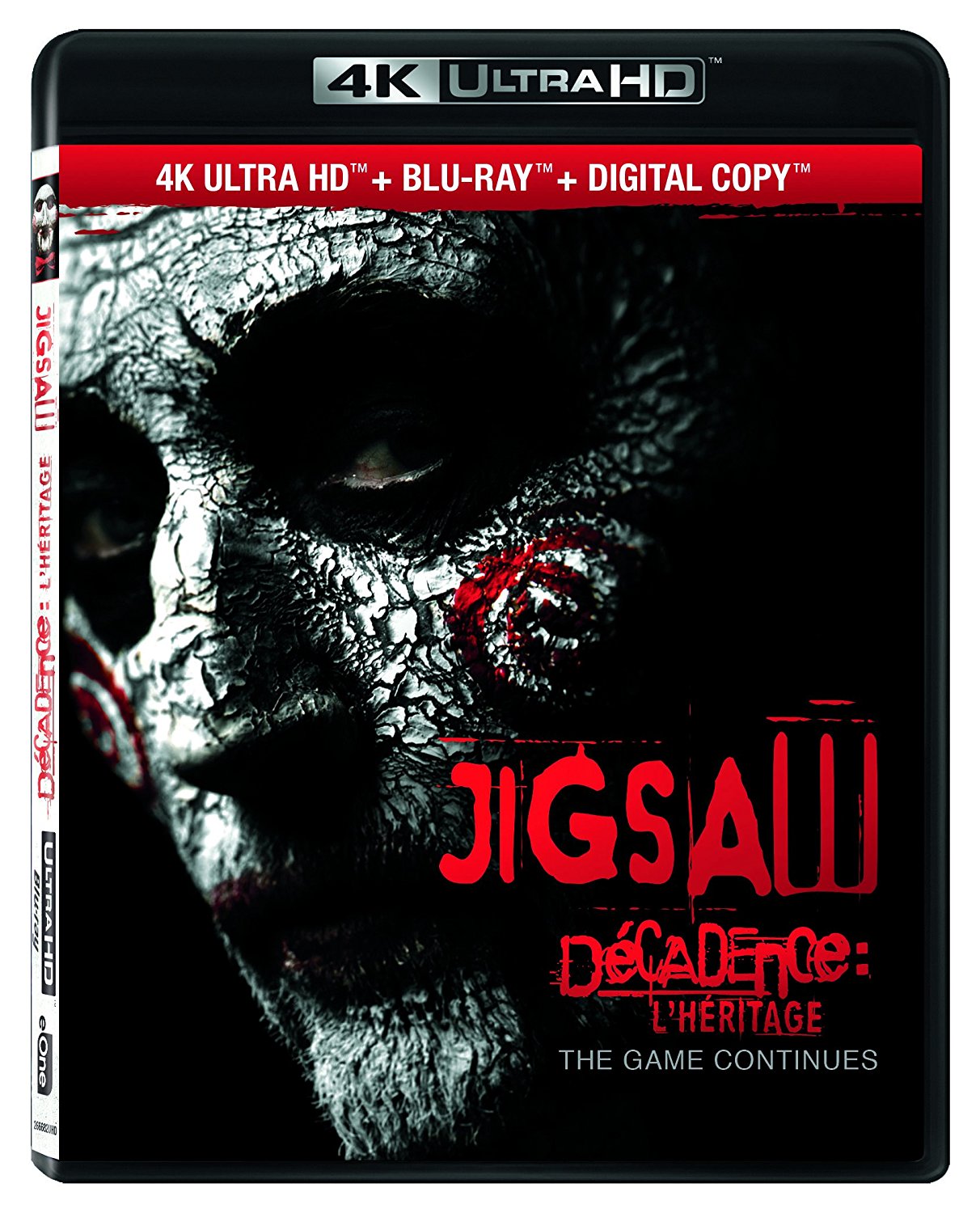 As a fan of the Saw franchise, I was looking forward to Jigsaw, hoping it would have enough material to make it a worthy watch. It's been seven years since the release of the seventh Saw film, Saw 3D, which was intended to be the final installment in the franchise. While Jigsaw doesn't fare better than its predecessors, it has enough to entertain whether you're a fan or not.
This installment is set 10 years after John Kramer's death. A group of five people wake up to find they've been kidnapped and chained in a room. A recorder gives them clues as to how to survive each round of grisly, life-threatening tasks. Audiences are treated to a marathon of Fear Factor-like events. The game is simple: the victims have to tell the truth and own up to their crimes or die.
If you're unfamiliar with the Saw franchise, John Kramer, a.k.a. Jigsaw, was a serial killer who targeted people whom he felt did not value their lives and so he gave them one last chance to fix it. The victims were put through gruesome tests that often led to their deaths.
In this latest installment, while the victims are battling for their lives in an unknown location, the police start receiving bodies with the m.o. of a classic Jigsaw murder: a piece of flesh carved out in the shape of a puzzle piece (hence the murderer's titular moniker). With the clock ticking, the police and victims have to figure out a way to defeat Jigsaw… or his copycat.
Jigsaw has all the gritty elements of the cult franchise and although it isn't a fresh take on the cult classic, I loved the twist at the end.
Horror lovers who are new to the Saw cult can feed on this film's grim and grisly plot, which has been enjoyed by fans of this franchise for years. Jigsaw is not better or different than the earlier films, but when it comes to choosing between a horror or well, any other genre, I'm more than happy to swap Kleenex for screams. Who doesn't want to watch a deadly game of truth or die? ~Marriska Fernandes
Jigsaw is now available in 4K Ultra HD, Blu-ray and Digital. Bonus features include: Audio commentary with producers Mark Burg, Oren Koules, and Peter Block, I Speak for the Dead: The Legacy of Jigsaw 7-part documentary, a rather interesting take on the film's background and The Choice is Yours: Exploring the Props featurette.
If you've seen the film and would like to rate/review it, click here.