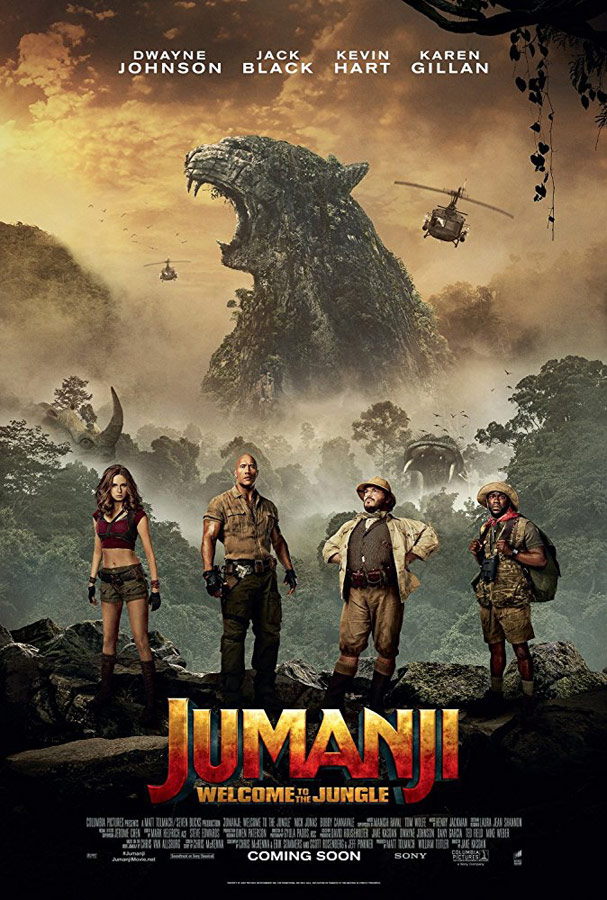 An assortment of new movies hit theaters this weekend, including the war drama 12 Strong starring Chris Hemsworth and the action-packed Den of Thieves starring Gerard Butler, but they weren't able to beat out last weekend's top box office hit, Jumanji: Welcome to the Jungle. Check out which films cracked the top five below.
Jumanji: Welcome to the Jungle is still winning audiences, scoring the top spot at the the box office for the third weekend in a row. The film earned an additional $19.5 million, giving it a whopping domestic total of $316.5 million, making it Sony's fifth-highest grossing film ever. It has a rating of 4.2 out of 5 stars from users on our site.
12 Strong, a well-written and beautifully cast action drama starring Chris Hemsworth, finished in second spot, earning $15.8 million in its debut weekend. Our users have given it a rating of 3.8 stars. Click here to read our review of this action-packed movie.
Another new release, Den of Thieves, opened in third spot at the weekend box office. The action thriller stars Gerard Butler and Pablo Schreiber as mortal enemies on opposite sides of the law headed toward an explosive showdown. It earned $15.2 million in its first weekend in theaters and a stellar 4.7-star rating from our users.
Awards season favorite The Post, starring Meryl Streep and Tom Hanks, dropped two spots to fourth in its second weekend in wide release. It took in an additional $11.7 million for a domestic total of $45 million and has a rating of 3.9 stars from our users.
Rounding out the top five was The Greatest Showman, starring Hugh Jackman as famed entertainment impresario P.T. Barnum. The film earned $10.6 million in its fifth weekend in theaters for a domestic total of $113.1 million. Our users are heaping praise on the feel-good film, giving it a rating of 4.4 out of 5 stars. Click here to read our review.
What did you watch this weekend or which of these movies are you planning to watch? ~Alexandra Heilbron