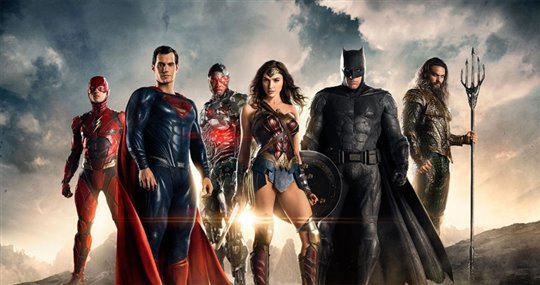 SPOILER alert if you haven't seen Batman v Superman: Dawn of Justice!
DC's highly-anticipated film, Justice League, is reportedly set to take place immediately after the events of 2016's Batman v Superman: Dawn of Justice.
In addition to the defeat of supervillain Doomsday and maniacal mastermind Lex Luthor (Jesse Eisenberg) being put behind bars, you probably remember the ending of Batman v Superman left off with the death of the Kryptonian superhero, and the human race reeling.
Now, thanks to a feature printed in Total Film magazine, we know Justice League will follow immediately after the death of Superman, beginning with, "Superman in the grave after sacrificing himself during the battle against Doomsday. Batman and Wonder Woman are gathered in mourning before Steppenwolf makes himself known, leaving the duo to team up with other enhanced heroes."
Justice League sees the first-ever official DC ensemble film gather Batman (Ben Affleck), Wonder Woman (Gal Gadot), Aquaman (Jason Momoa), Cyborg (Ray Fisher), The Flash (Ezra Miller) and, presumably, Superman (Henry Cavill), to form the Justice League and do battle against a new and fierce foe -- Steppenwolf (Ciarán Hinds). While we pretty much know that Superman is going to make an epic return and rise from the dead (let's be honest, it wouldn't be a true Justice League without him), where and how it happens in the film remains to be seen.
Regardless, it's a smart move for the superhero franchise as it helps support a cohesive and linear timeline, and you can bet it's going to be a series of entertaining and truly heroic events!
Justice League hits theaters November 17. ~Alexa Caruso