Katy Perry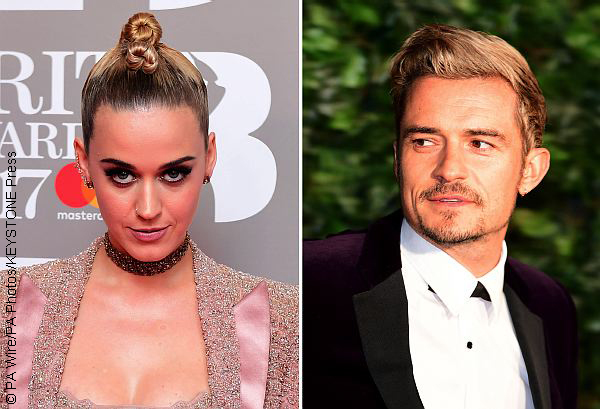 may sing about being "Chained to the Rhythm" in her latest single, but she is no longer linked to Orlando Bloom in any capacity.
E! News reports that the couple has split after roughly 10 months together. Reps for the stars released a statement, saying, "Before rumors or falsifications get out of hand, we can confirm that Orlando and Katy are taking respectful, loving space at this time."
Although the former lovers posed for a photo together at Vanity Fair's Oscars after-party, they opted to walk the red carpet separately. The decision was the first sign of possible discord, considering that the pair spent Thanksgiving and Christmas together, and the "Teenage Dream" singer threw a surprise 40th birthday party for the Lord of the Rings actor in January.
The break-up is a bit of a shocker for those who have followed Katy and Orlando's blossoming relationship. It was only last year when they traveled together, were caught in intense make out sessions, and lent their joint support to Hillary Clinton's election campaign.
According to E! News, a source revealed that the couple had discussed marriage and children, and that Orlando had plans to get engaged by 2016's end.
To further complicate the matter, Orlando posted a photo to Instagram of himself snuggling Katy's pup Nugget one day before news of their separation broke. The phrase "A Mighty Heart" is laid over the image, which you can check out below.
Without each other to focus on, Katy will have more time to promote her upcoming fourth album and Orlando will continue to dedicate his time and energy to UNICEF charity work.
He also has the release of the much-anticipated Pirates of the Caribbean: Dead Men Tell No Tales to prepare for, which hits theaters May 26, 2017.
What do you make of Katy and Orlando's split?  Did you predict that their "Firework" would fizzle out or are you "Wide Awake" in shock? ~Matthew Pariselli