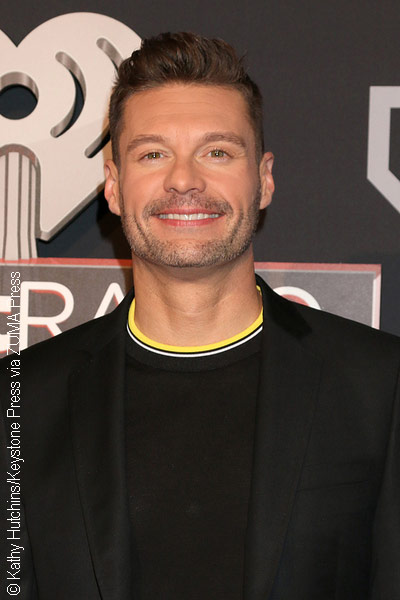 Following allegations from Ryan Seacrest's former stylist, Suzie Hardy, that after asking her to tie his shoelaces, Seacrest pushed her head into his crotch -- allegations that have been corroborated by one of Hardy's co-workers -- Kelly Ripa took a jab at Seacrest.
The two are co-hosts of the daytime talk show, Live with Kelly and Ryan. On Wednesday's show, she looked down at his feet and said, "Sweetie, do you want me to put your shoes back on for you?" He replied, "You don't mind, do you?" To which she said, "I'm a mom. I can do that. No, no, it's okay!"
It's not clear if Ripa was trying to bring attention to the sexual harrassment allegations made by Hardy, which have not been addressed by the hosts prior to Wednesday, or if she was just making an ill-timed joke. For his part, Seacrest denies the allegations, which include a number of other claims of inappropriate behavior in an article posted on Variety.com on Monday.
Meanwhile, Seacrest is still scheduled to host the red carpet at the Oscars for E!, but an NBC source told the New York Post's Page Six that it may not happen, because of "the publicists planning to steer their talent away from Seacrest on the red carpet," adding, "It doesn't look good for Seacrest, even though he denies it and was cleared by an internal investigation."
Of the exchange on the show, the source said, "It's astonishing and jarring that Kelly would make a dig like that at Ryan. It shows there are some serious cracks in their relationship."
Take a look at the video and tell us what you make of Ripa's joke. ~Alexandra Heilbron




... Awkward


Kelly Ripa Jokes About Ryan Seacrest's 'Shoes' Amid Sexual Misconduct Accusation pic.twitter.com/KupOW6TBJT

— Jon Levine (@LevineJonathan) February 28, 2018