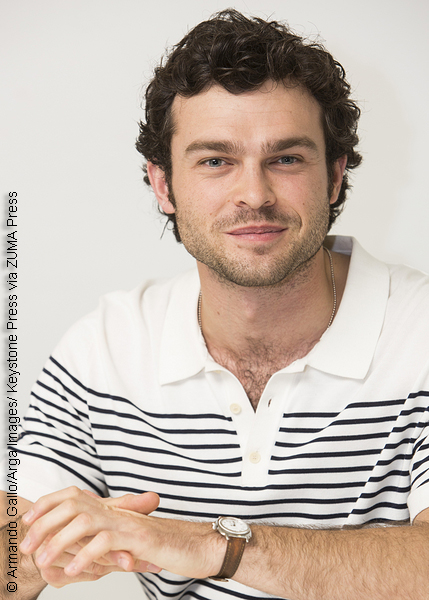 After the film world learned the bombshell news that Han Solo spin off directors Christopher Miller and Phil Lord were fired from the film, it seems things just keep getting more complicated for what was once a highly anticipated film.
While many have taken solace in the fact that Ron Howard has been hired to direct, The Hollywood Reporter delved deeper into what happened behind the scenes with Lucasfilm and learned they were not happy with Alden Ehrenreich's performance in the title role.
They were so displeased, in fact, that even before Miller and Lord were fired, Lucasfilm hired an acting coach to assist Alden with his performance. THR writes: "Not entirely satisfied with the performance that the directors were eliciting from Rules Don't Apply star Alden Ehrenreich, Lucasfilm decided to bring in an acting coach."
While hiring an acting coach to assist an actor in a film is not news, hiring one this far into production sure is. Usually, acting coaches are utilized in preparation for an actor's performance of a film role, not in the middle of one, which is why this news is somewhat disheartening for Star Wars fans.
Han Solo is not only a seminal character in the Star Wars franchise, but also in the history of film itself. While no one could be expected to replace or exceed the performance of the role's original actor, Harrison Ford, you would at least hope it's matched.
Alden is playing Solo in his younger years, the years leading up to when he becomes the smart-mouthed space cowboy we know and love and who goes on to helm the famous Millennium Falcon and partner with his Wookie sidekick, Chewbacca.
So it's kind of a big deal he gets this right. Regardless of these developments, Lucasfilm maintains that the film is still scheduled to release on May 25, 2018.
What do you think about this news? Are you still excited to see Han Solo - A New Star Wars Story? ~Alexa Caruso