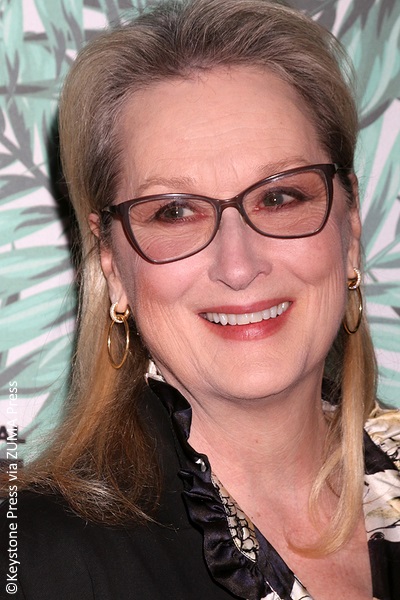 Award-winning actress Meryl Streep has called out President Trump's wife Melania Trump, and his daughter Ivanka, for their silence during the Harvey Weinstein sexual assault scandal that has swept the entertainment world and dominated news headlines.
In a recent interview with the New York Times, The Post actress was responding to the backlash she faced about her own silence after the news broke about Harvey Weinstein being accused of sexual harassment and rape, at which point she shifted the spotlight to Melania and Ivanka Trump.
She replied, "I don't want to hear about the silence of me. I want to hear about the silence of Melania Trump. I want to hear from her. She has so much that's valuable to say. And so does Ivanka. I want her to speak now."
Ivanka and Melania are, of course, the daughter and wife of a man who heads up the most powerful country in the world and who also has been the subject of allegations of sexual harassment by numerous women. So Meryl is not wrong in saying their opinions would hold some serious weight.
It's worth noting Melania did respond after her husband was caught on tape before an interview with Access Hollywood talking about objectifying and sexually harassing women. She called her husband's words just "boy talk." So we're not sure what she could possibly have to say about Weinstein's actions.
It's also interesting to remember that Streep and Donald Trump had a brief feud after she knocked the President's tasteless imitation of a disabled reporter during her 2017 Golden Globe Awards acceptance speech. Trump fired back via his Twitter account, calling Meryl a "Hillary-flunky" and "one of the most over-rated actresses in Hollywood."
While both Melania and Ivanka have yet to speak out about the take-down of sexual predators in the entertainment biz and beyond, Meryl spoke out about Weinstein just four days after the New York Times article was published on Oct. 5, 2017, saying his behavior was "inexcusable" and that she "didn't know" about it. But for some, her words didn't come soon enough. Let's see what her current stance incites this time around.
Melania and Ivanka Trump have yet to respond to Meryl's request for them to speak up. ~Alexa Caruso