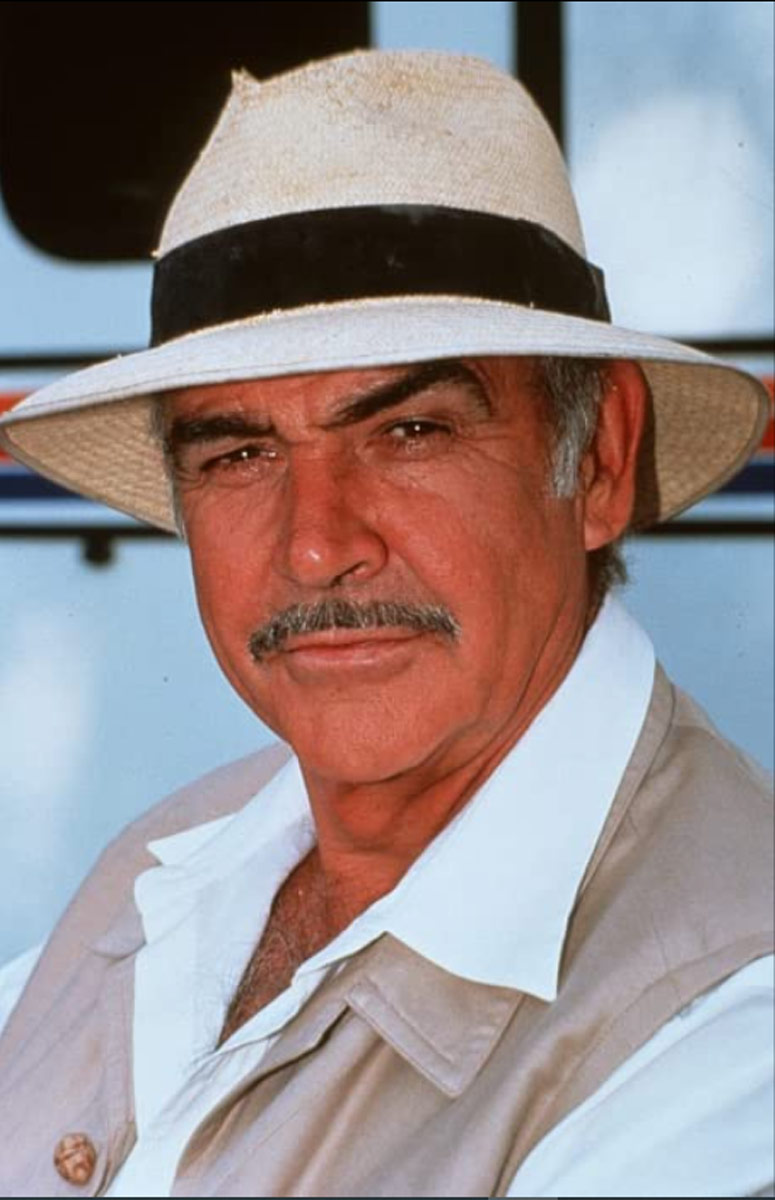 Sean Connery, best known for portraying James Bond in seven 007 movies, died peacefully in his sleep early this morning (October 31, 2020) at his home in the Bahamas. He was 90.
He portrayed Bond in the first of the franchise of 007 films with Dr. No (1962). Contracted to portray the iconic spy in four films, he played him again in From Russia With Love (1963),  Goldfinger (1964), Thunderball (1965) and You Only Live Twice (1967).
Saying he was done with the character, he turned down the 1969 movie On Her Majesty's Secret Service, which eventually went on to star George Lazenby. However, the studio wooed Connery back for Diamonds Are Forever (1971). Once again, he refused to do further Bond films and Roger Moore then took over the role.
At age 52, Connery was convinced by Warner Bros. to portray the spy one last time in Never Say Never Again (1983). In 1988 he won an Oscar for his work in The Untouchables, and retired in 2003 after filming The League of Extraordinary Gentlemen. Although he was often approached to come out of retirement, he remained steadfast, only doing occasional voice work.
James Bond producers Michael G. Wilson and Barbara Broccoli said in a joint statement: "We are devastated by the news of the passing of Sir Sean Connery. He was and shall always be remembered as the original James Bond, whose indelible entrance into cinema history began when he announced those unforgettable words, 'The name's Bond ... James Bond.' He revolutionized the world with his gritty and witty portrayal of the sexy and charismatic secret agent. He is undoubtedly largely responsible for the success of the film series, and we shall be forever grateful to him."
Connery's death was announced by his son Jason, who told the Associated Press that the actor had his family around him at the end, adding, "We are all working at understanding this huge event as it only happened so recently, even though my dad has been unwell for some time. A sad day for all who knew and loved my dad and a sad loss for all people around the world who enjoyed the wonderful gift he had as an actor."
He is also survived by his wife, Micheline Roquebrune, to whom he was married for 45 years, and his brother, Neil. Due to the COVID-19 pandemic, there will be a private ceremony, but a public memorial is to be planned once the coronavirus has come to an end. ~Alexandra Heilbron