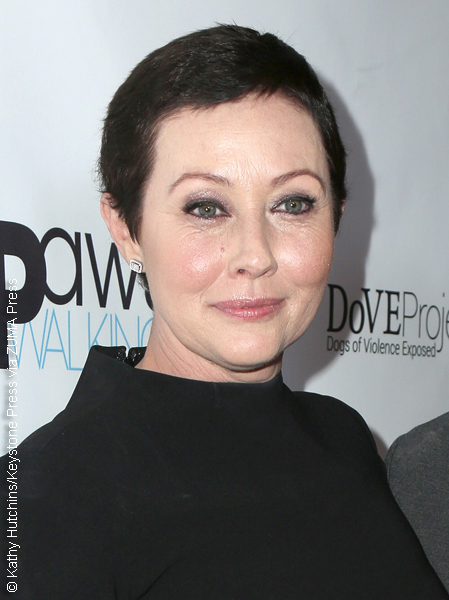 Beverly Hills 90210 alum Shannen Doherty has taken up the fight against human consumption of dogs and cats.
With some help from her lobbyist brother, Sean, the Charmed star has paired with Washington legislators to talk about the new H.R. 1406 bill titled the Dog and Cat Meat Trade Prohibition Act.
Shannen, who credits her dog Bowie with discovering her cancer as well as helping her battle with the disease, sat on a panel of lawmakers working to officially ban the transport of cats and dogs bound for what is known as the "pet-flesh market."
For Shannen, like many others, it is unacceptable to allow the consumption of animals that provide us with so much more than just companionship.
The Washington Post reported Shannen as stating, "We as Americans have trained dogs to do amazing things -- they take bullets for our officers and sniff bombs... They are part of us and for us to not stand up and protect animals… we have to protect our own."
The actress, who works with the Animal Hope & Wellness Foundation in Los Angeles, says battling cancer has given her a new perspective on life: "Having cancer brings things into a different kind of focus."
It seems her bout with cancer has also given her the strength and determination to not only fight the disease, but also fight for those who cannot help themselves. ~Alexa Caruso