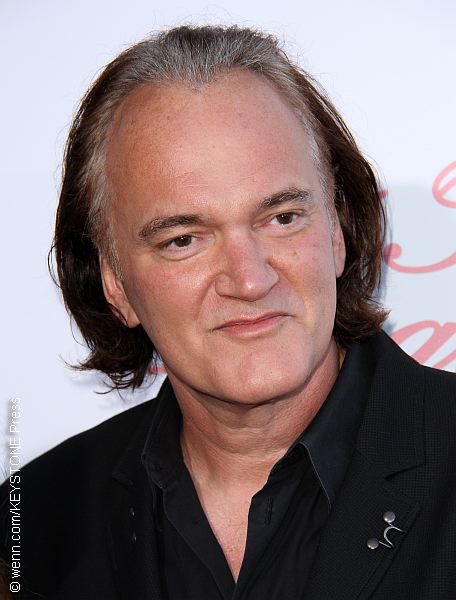 Two weeks after the first stories detailing Harvey Weinstein's behavior broke, Quentin Tarantino has admitted to having firsthand knowledge of some of the allegations against his longtime colleague for decades.
Since 1992, all of Tarantino's films have been released by either Miramax, The Weinstein Company or Miramax's Dimension Films.
In an interview with The New York Times, Tarantino admitted to knowing about Weinstein's alleged misconduct since the mid '90s.
"I knew enough to do more than I did," Tarantino said. "It wasn't secondhand. I knew he did a couple of these things."
"I was shocked and appalled," Tarantino said about the time his then-girlfriend Mira Sorvino told him about Weinstein's behavior in 1995.
Sorvino told Tarantino that Weinstein had unwelcomely massaged her, chased her around a hotel room and showed up at her apartment in the middle of the night.
"I thought then, at the time, was that he was particularly hung up on Mira," Tarantino said as an attempt to explain why he ignored the allegations and continued to work with Weinstein. "Because he was infatuated with her, he horribly crossed the line."
Tarantino said he felt the problem was fixed because he thought his relationship with Sorvino meant that Weinstein would stop bothering her.
As the years passed, Tarantino heard more accounts from other actresses who had had to deal with Weinstein. After being told of another incident in which Weinstein made unwanted advances in a hotel room, Tarantino confronted Weinstein, which lead to what he described as a weak apology to the actress.
Tarantino was also aware of a settlement between Rose McGowan and Weinstein that resulted after a hotel room episode during the Sundance Film Festival. Tarantino went on to say he dismissed the multiple allegations he heard firsthand and the secondhand or thirdhand rumors heard throughout his decades in Hollywood as mild misbehavior, admitting, "Anything I say now will sound like a crappy excuse."
"I wish I had taken responsibility for what I heard," he added. "If I had done the work I should have done then, I would have had to not work with him." Tarantino had only worked with Weinstein for three years or so before Sorvino confided in him, and he continued to be associated with Weinstein for the next 22 years.
Tarantino also issued a call to others who were made aware of Weinstein's conduct, telling them not to be scared and not to just make statements but to acknowledge that there is something terribly wrong and "Vow to do better by our sisters."
"Everyone who was close to Harvey had heard of at least one of those incidents… It was impossible they didn't," Tarantino said of the stories in the first few articles.
Tarantino also said that while he attempted to call Weinstein several times recently he got no reply and added that Weinstein needs to "face the music." ~Hayley Michaud