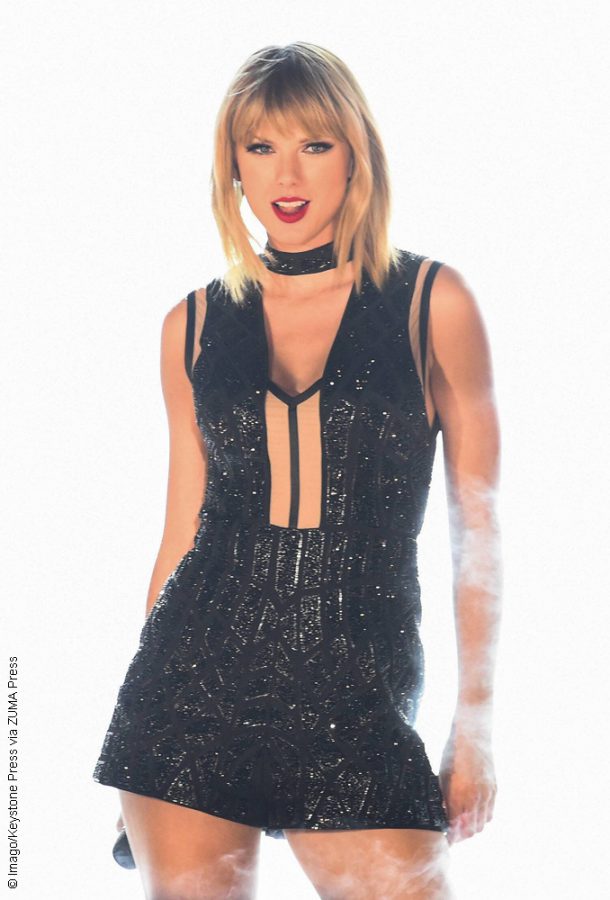 Taylor Swift, who's making headlines after releasing her smack-talking hit "Look What You Made Me Do" from her upcoming album, Reputation, was booed after attending a friend's wedding.
Taylor was the maid of honor at her close friend Abigail Anderson's wedding. When she arrived, there was a throng of fans who'd found out about the private affair, wanting to catch a glimpse of their favorite singer.
However, Taylor was hoping for some privacy on her friend's special day. As you can see in TMZ's video below, the "Shake It Off" singer's entourage put up large black curtains in order to keep the fans from viewing Taylor.
As she emerges to get into a waiting vehicle in the video, you can hear the obsessed Swifties voicing their displeasure over not seeing the singer in the flesh, with many going so far as booing.
It seems the most private and intimate of events, even if they are for someone else, can't be kept that way when you're a celebrity.
That said, the singer is no stranger to invasions of privacy and PR nightmares and will surely "shake it off." She recently won a $1 dollar countersuit against a Denver DJ she accused of groping her.
Do you think Taylor's fans were right to be upset, or should they not have been there in the first place? Sound off in the comments section below! ~Alexa Caruso