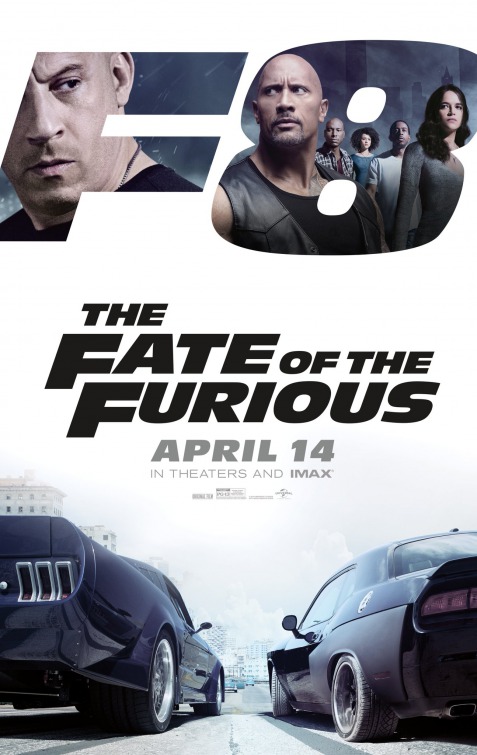 The Boss Baby has been relegated back to the crib thanks to the arrival of The Fate of the Furious.
Following Furious 7 (2015), the eighth installment in The Fast and the Furious franchise not only drove its way to a box office win this weekend, it tore out of the gate to an all-time worldwide opening record of $534.2 million, eclipsing the previous standard of $529 million set by Star Wars: The Force Awakens (2015). Domestically, The Fate of the Furious reeled in $98.8 million. Starring Vin Diesel and Dwayne Johnson, it sports a 4.4-star rating on Tribute.
This weekend, The Boss Baby fell from its highchair -- and from first place on this list -- with the debut of The Fate of the Furious. But with a $16 million take, it doesn't have much to cry about. The 3-star rated Alec Baldwin-voiced comedy now has $116.3 million in the bank after three weekends on screens.
Although it relinquished the box office crown weeks ago, Beauty and the Beast continues to resonate with filmgoers. Disney's live-action reboot danced away with $13.7 million in its fifth weekend in theaters to bring its massive total to $454.6 million. Domestic and international grosses combined, Bill Condon's 3.4-star rated picture has now become the 29th movie to cross the $1 billion mark. It is the year's highest-grossing film thus far and the highest-grossing live-action musical ever.
The animated blue creatures of Smurfs: The Lost Village continued to charm audiences in the film's second weekend of release. With the voices of Demi Lovato, Rainn Wilson, Joe Manganiello and Julia Roberts, the 3.5-star rated family flick earned $6.7 million to bring its overall box office gross to $24.7 million.
In its sophomore weekend, the Morgan Freeman, Michael Caine and Alan Arkin comedy Going in Style raked in $6.3 million. That showing raises the Zach Braff-directed film's profit to $23.4 million. Here on Tribute.ca, it has a near perfect rating of 4.8 stars. ~Matthew Pariselli