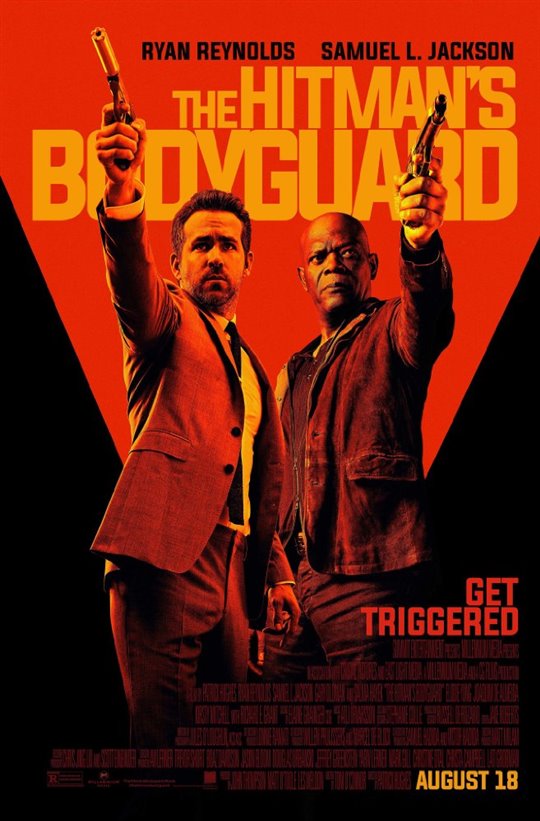 With no significant new releases opening wide this weekend to put up a fight, Ryan Reynolds' and Samuel L. Jackson's action/comedy The Hitman's Bodyguard held the top spot at the weekend box office for a second weekend.
Taking in an additional $10.1 million at the domestic box office, The Hitman's Bodyguard has a current gross of $39.6 million. Audiences are enjoying the exciting ride, with our users giving the film a rating of 4 stars out of 5.
Still looking for summer screams, audiences kept Annabelle: Creation in second spot in its third week of release. The horror film earned $7.4 million this weekend and has a gross of $77.9 million. Our users give it a 2.9 star rating out of 5.
Coming in third is the animated comedy Leap!, which earned just over $5 million in its opening weekend. Previously released in Canada under its original title, Ballerina, the film has a rating of 4.6 stars from our users.
Fourth spot goes to thriller/drama Wind River. Up from tenth spot and in its fourth week at the box office, the film earned $4.4 million, making its current domestic gross $9.8 million. Our users give the film a rating of 4.5 out of 5 stars.
Falling from third to fifth spot in its second week was Logan Lucky. The film starring Channing Tatum and Daniel Craig earned an additional $4.37 million this weekend, making its gross $15 million. It has earned a 3.8-star rating from our users.
What did you see this weekend? Let us know in the comment section below! ~Alexa Caruso