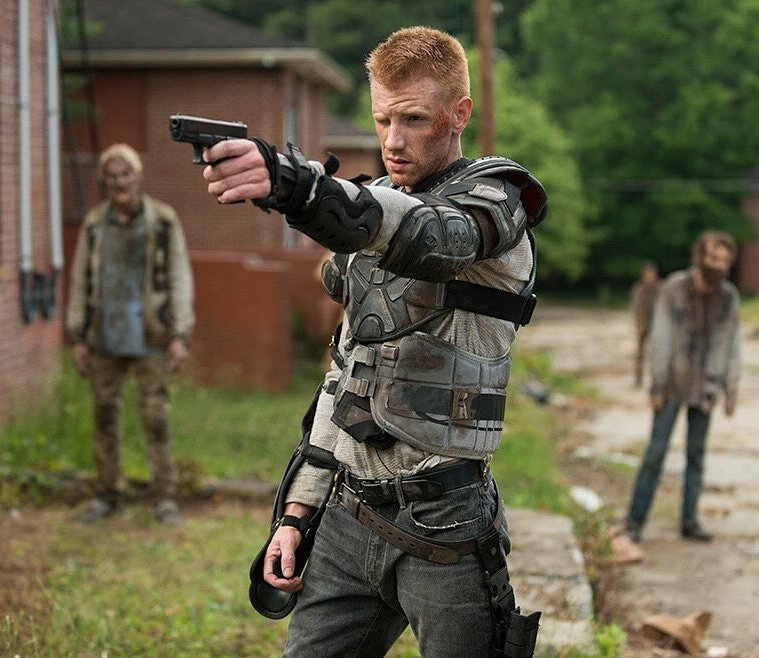 Daniel Newman, better known as Daniel of The Kingdom in AMC's hit series The Walking Dead, has come out as gay.
The 35-year-old actor took to Twitter yesterday (Thursday, March 30) to make the announcement. He tweeted, "I'm #OUTandPROUD #LGBT Love you guys. Be proud of yourself."
He added, "We need everyone just the way you are! I'll chat with you guys tonight."
Following his tweet, support poured in on social media and Daniel was prompted to film a video of himself further detailing his decision to come out.
He said it was "just time" to open up about his sexual orientation and that he wanted to come out after a woman mistakenly thought he was heterosexual.
As E! Online described the encounter, Daniel was volunteering at a center for homeless youth when "a woman thanked him for supporting the LGBTQ community, presuming he was straight." Daniel corrected her, but said, "It hit me like a gut punch. It felt like someone knocked the wind out from me."
He continued, "I realized how important it is in this day and age to be visible. To let people know who you are."
Daniel -- who has also worked on episodes of Sex and the City, One Tree Hill, The Vampire Diaries, Heroes and Homeland -- said he hopes coming out encourages other members of the LGBTQ community who are in the public eye to do the same.
"When you're accomplishing incredible things and you're hiding who you are, you're hurting hundreds of millions of people."
Today (Friday, March 31), The Dark Knight Rises actor discussed his choice to come out with PEOPLE.
He said, "I don't want to be hidden and have to dodge the question. I'm proud of who I am."
The actor also shared that he has an "incredible" boyfriend and that "it's really important in our culture, at this time, that everybody is just honest about who they are. It's such an amazing community and it doesn't make sense to hide who you are."
You can check out his tweet and video below.
What do you think of Daniel's decision to come out on social media? ~Matthew Pariselli




I'm #OUTandPROUD #LGBT Love you guys. Be proud to be yourself. We need everyone just the way you are! I'll chat with you guys tonight


— Daniel Newmaη (@DanielNewman) March 30, 2017
https://youtu.be/jLcmrXhYgwU