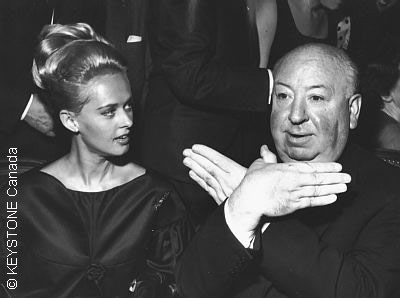 Actress Tippi Hedren starred in two of Alfred Hitchcock's classic thriller films: Marnie (1963) and The Birds (1964), which shot her to stardom.
But in a report by Variety, Hedren reveals that the man who helped build her career also threatened to destroy it after she refused his sexual advances: "When he told me that he would ruin me, I just told him do what he had to do. I went out of the door and slammed it so hard that I looked back to see if it was still on its hinges."
Hedren recounts situations in which Hitchcock would become upset and jealous when the actress would talk with male co-stars. He also tried to kiss her when the two were riding in a limo.
One encounter in particular between the two during the filming of Marnie ended their working relationship forever: Hitchcock asked Hedren to touch him while sharing intimate fantasies. She declined and he responded by giving her the cold shoulder from then on during production.
"It was absolutely awful, and as soon as the movie Marnie was over, I was out of there. That was the end of the Hitchcock relationship. I finished the movie and didn't have any other contact," she said. But she was still under contract with Hitchcock, so he got back at her by keeping her contract active but didn't cast her in any roles. It would be three years after the release of Marnie in 1964 that Hedren would land her next role in a big film.
Hedren's comments come amidst the recent Hollywood sexual assault accusations, which Hedren is in full support of, hoping it will yield a better future: "It's demeaning, it's disgusting and it's a good thing it's all coming to light, because I think everybody is very put off by it. The more that people are aware that this is happening, maybe the more that parents will start teaching their children that this is an inappropriate way to behave. Then it will stop happening." ~Alexa Caruso