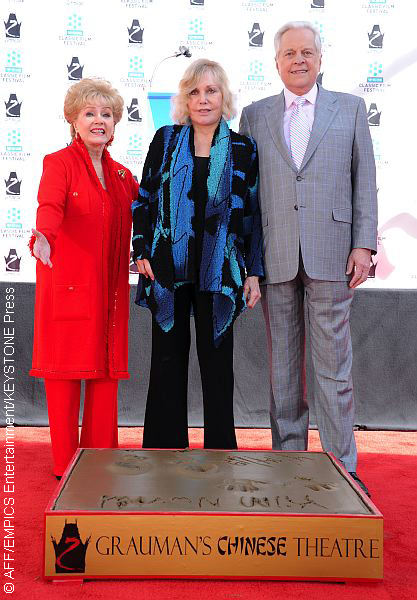 Robert Osborne, noted film historian and host of Turner Classic Movies television network, passed away on Monday, March 6, 2017. He was 84.
Osborne's death was announced in a statement by TCM's general manager Jennifer Dorian.
"All of us at Turner Classic Movies are deeply saddened by the death of Robert Osborne. Robert was a beloved member of the Turner family for more than 23 years. He joined us as an expert on classic film and grew to be our cherished colleague and esteemed ambassador for TCM. Robert was embraced by devoted fans who saw him as a trusted expert and friend. His calming presence, gentlemanly style, encyclopedic knowledge of film history, fervent support for film preservation and highly personal interviewing style all combined to make him a truly world-class host. Robert's contributions were fundamental in shaping TCM into what it is today and we owe him a debt of gratitude that can never be repaid. Our thoughts and prayers are with his family and friends at this time," the statement read.
Osborne, pictured at left in 2012 with Debbie Reynolds and Kim Novak, began his career in Hollywood as an actor, appearing in the pilot of The Beverly Hillbillies TV series, and several movies, including The Man With Bogart's Face. He was mentored by iconic film stars Desi Arnaz and Lucille Ball, the latter encouraging him to seriously pursue writing.
Following this career advice, Osborne became a columnist for The Hollywood Reporter from 1983 to 2009. His passion for films also transferred into many other career ventures. He was known as the "official biographer of Oscar," sharing his immense knowledge on film history in a number of books he wrote about the Academy of Motion Picture Arts and Sciences. He also served as the official red carpet greeter for the Academy at the annual ceremony.
As the prolific anchor of Turner Classic Movies since the network's debut in April 1994, Osborne introduced and discussed four classic movies every night, seven days per week. He also hosted special one-on-one "Private Screening" interviews, speaking with many of Hollywood's elite, including Lauren Bacall, Angela Lansbury, Shirley MacLaine and Robert Mitchum, to name a few.
For his work and film expertise, Osborne was recognized with many accolades throughout his career. In 2005, he was given an Honorary Doctorate from the Academy of Art University in San Francisco. In 2006, Robert received a star on the Hollywood Walk of Fame. In 2010, he was honored at New York's Plaza Hotel for his contributions to preserving film history by Lighthouse International.
Osborne leaves behind his partner of 20 years, David Staller, who confirmed to the Los Angeles Times that Robert died of natural causes in his sleep at his home in New York City. ~Ashleen Grange