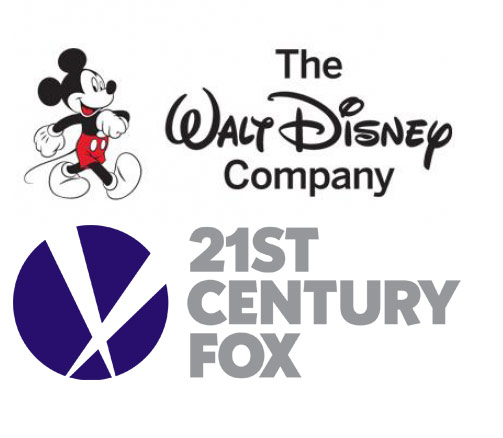 Disney, under the direction of CEO Robert Iger, is continuing its takeover, with news just breaking of the mega-company acquiring 21st Century Fox for a cool $66.1 billion USD.
That means Disney will have control over Fox's film and television division -- Twentieth Century Fox, Fox Searchlight Pictures and Fox 2000 -- and their properties. Franchises such as Avatar, X-Men and Fantastic Four will now fall under the Disney umbrella.
They'll also take over Fox's cable entertainment networks and international TV businesses. But it doesn't stop there! Disney will get a 30 percent stake in the streaming service Hulu and a 39 percent stake in European satellite broadcasting company Sky. Hit shows such as Modern Family and The Simpsons will now be added to the throngs of strong content owned by Disney.
But Disney can't have it all. Due to anti-competition rules, Fox head honcho Rupert Murdoch will retain control of Fox Broadcast Network, which includes Fox Sports and Fox News.
Considering all the blockbuster content now added to Disney's already successful portfolio (don't forget they've been doing quite well since they snatched up Marvel Entertainment in 2009), we doubt they'd need it! ~Alexa Caruso
How do you feel about this news? Are you worried or pleased about your favorite films and programs getting the Disney treatment? Sound off in the comments section below! ~Alexa Caruso