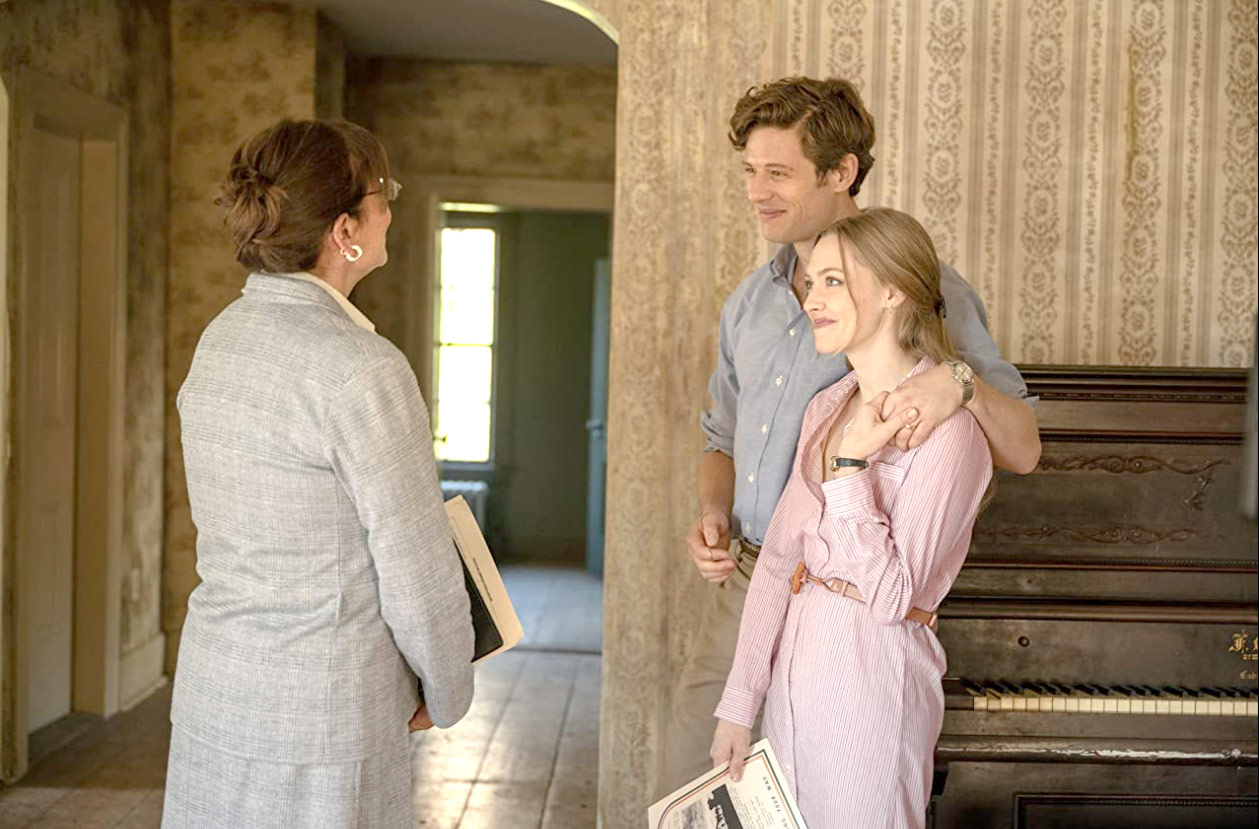 Check out the new streaming shows (Netflix, Amazon Prime Video, BritBox, Disney+, Acorn TV and more) coming out this week, including Things Heard & Seen, starring Amanda Seyfried and James Norton and Tom Clancy's Without Remorse, starring Michael B. Jordan. ~Alexandra Heilbron
Things Heard & Seen - Manhattan couple George (James Norton) and Catherine Clare (Amanda Seyfried) move to a historic hamlet in the Hudson Valley, but they come to discover that their marriage has a sinister darkness, one that rivals their new home's history. Based on the acclaimed novel by Elizabeth Brundage. Debuts on Netflix April 29.
Tom Clancy's Without Remorse - Senior Chief Kelly (Michael B. Jordan), a.k.a. John Clark, is an elite U.S. Navy Seal, and the most dangerous and effective man they have. One night, he is attacked in his home by Russian soldiers in retaliation for his role in a top secret operation made against Russia. They kill his pregnant wife and leave him on the brink of death. Once recovered, John teams up with fellow Navy Seal Karen Greer (Jodie Turner-Smith) and CIA agent Robert Ritter (Jamie Bell) to uncover the truth and expose the powerful figures behind the attacks. Debuts on Amazon Prime Video April 30.
April 26
Bäckström (Acorn TV Exclusive)
Belonging (Acorn TV)
The Brokenwood Mysteries: Series 7 (Acorn TV Original)
Long Day's Journey into Night (Sundance Now)
Greta (Netflix)
Hector (Sundance Now)
Keeping Faith: Series 3 (Acorn TV)
Killing Patient Zero (Sundance Now)
One Lane Bridge (Acorn TV)
April 27
Bad Witch (VOD)
Cold Call (DVD)
Fatma (Netflix Original)
Go! Go! Cory Carson: Season 4 (Netflix)
Grace (BritBox)
PJ Masks: Season 3 (Netflix)
Still the Water (VOD/Digital)
Willy's Wonderland (VOD/Digital)
Wisting: Season 1 (DVD/Blu-ray)
April 28
Sexify  (Netflix Original)
Headspace Guide to Sleep (Netflix)
April 29
The Bad Seed (Sundance Now)
Things Heard & Seen (Netflix)
Yasuke (Netflix)
April 30
Adventures In Wonderland (Disney+)
The Beverly Hillbillies (Disney+)
Bohemian Rhapsody (Disney+)
Desperate Housewives: Season 2-8 (Disney+)
Fighting with My Family (Netflix)
Funny Bones (Disney+)
Golden Arm (VOD/Digital)
Grown-ish: Season 3, New Episode (Disney+)
The Innocent (Netflix Original)
Marvel Studios: Assembled: Season 1, New Episode (Disney+)
The Mighty Ducks: Game Changers: Season 1, New Episode (Disney+)
The Mitchells vs. The Machines (Netflix)
Pet Stars (Netflix Original)
Oklahoma! (Disney+)
Rough Diamond (2005) (BritBox)
Solar Opposites: Season 2, New Episode (Disney+)
South Pacific (1959) (Disney+)
The Unremarkable Juanquini: Season 2 (Netflix Original)
Tom Clancy's Without Remorse (Amazon Prime Original)