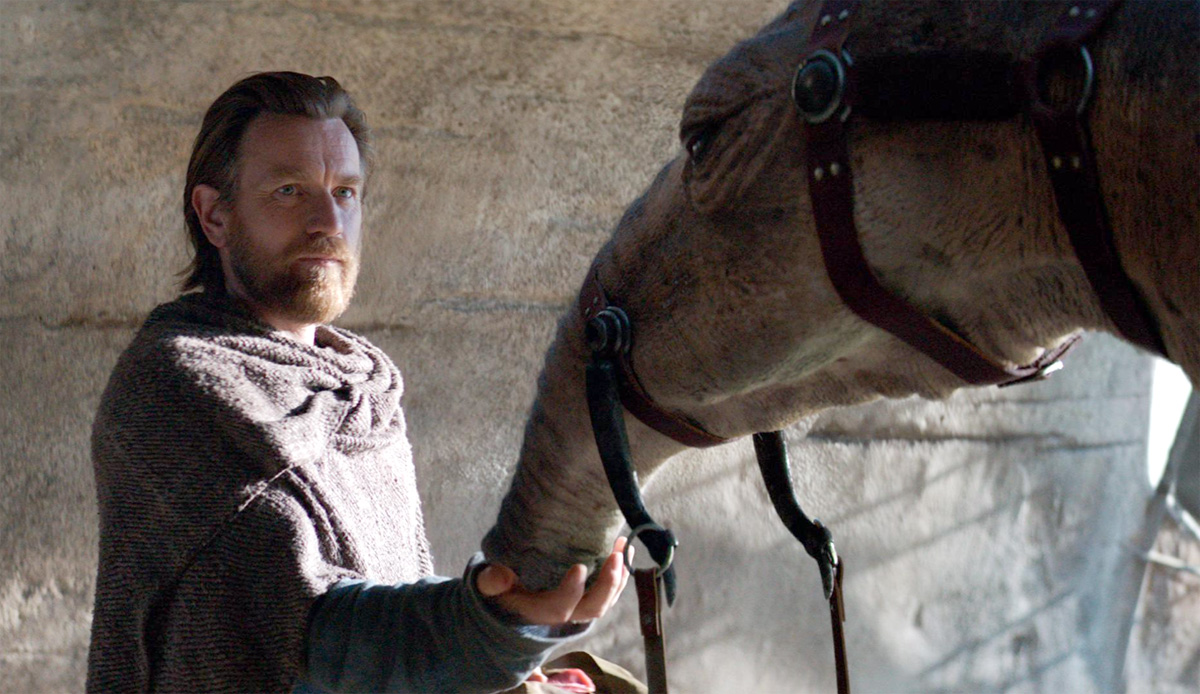 Find out what to watch this week on Netflix, Prime Video, Disney+, Apple TV+, BritBox, Paramount+ and more, including new episodes of Stranger Things and the debut of the new series Obi-Wan Kenobi on Disney+, as well as what's new on DVD and Blu-ray. Check out the full list below and watch the trailers. ~Alexandra Heilbron
Obi-Wan Kenobi - Ewan McGregor reprises his role as the iconic Jedi Master in Obi-Wan Kenobi, set 10 years after the events of Star Wars: Revenge of the Sith, in which Obi-Wan Kenobi faced his greatest defeat—the downfall and corruption of his best friend and Jedi apprentice, Anakin Skywalker, who turned to the dark side as evil Sith Lord Darth Vader. Debuts May 27 on Disney+.
Stranger Things 4: Volume 1 – It's been six months since the Battle of Starcourt, which brought terror and destruction to Hawkins. Struggling with the aftermath, our group of friends are separated for the first time — and navigating the complexities of high school hasn't made things any easier. A new and horrifying supernatural threat surfaces, presenting a gruesome mystery that, if solved, might finally put an end to the horrors of the Upside Down.  Debuts May 27 on Netflix.
The Batman - Set during Bruce Wayne's (Robert Pattinson) early years, as he tries to figure out exactly how to be Batman. When a man is killed, his face is completely duct taped with the message "no more lies" written on top. Police are called in to investigate, but a greeting card, written in riddles, is left at the crime scene for Batman. As more crimes take place, more letters are left for Batman. Available May 24 on DVD and Blu-ray.
May 23
Ghost in the Shell: SAC_2045: Season 2 (Netflix)
Godspeed (Netflix)
Prehistoric Planet - 5-Day Natural History Event (Apple TV+)
The Responder: Season 1 (BritBox)
Sea of Love (Netflix)
YO! MTV RAPS (Paramount+)
May 24
Agent Game (Blu-ray + DVD + Digital)
The Batman (DVD/Blu-ray)
Blue's Clues & You! Let's Learn With Blue (DVD)
The Burning Sea (DVD/Blu-ray)
Dakota (VOD/Digital)
The Desperate Hour (DVD/Blu-ray)
Human Factors (Digital)
Ray Donovan: The Movie (DVD)
The Rose Maker (DVD)
Sayo (Digital)
Sonic the Hedgehog 2 (Digital)
Studio 666 (DVD/Blu-ray)
Supercool (DVD)
Ted K (DVD/Blu-ray)
Umma (DVD/Blu-ray)
X (DVD/Blu-ray)
May 25
The Con (Disney+)
The Hardy Boys: Season 2, New Episode (Disney+)
Larva Pendant (Netflix)
Somebody Feed Phil: Season 5 (Netflix)
Underworld, Inc: Season 1-2 (Disney+)
May 26
My Little Pony: Make Your Mark (Netflix)
May 27
Brubaker (Disney+)
Heat (Disney+)
Hubbie's Cosmic Journey (Disney+)
Iain Stirling - Failing Upwards (Prime Video)
Kick Like Tayla (Prime Video)
L.A. Confidential (Disney+)
Mission Pluto (Disney+)
The Negotiator (Disney+)
Obi-Wan Kenobi (Disney+)
Once Upon a Time in America (Disney+)
Resident Evil: Welcome To Raccoon City (Prime Video)
Still Open All Hours: Seasons 1-6 (BritBox)
Stranger Things 4: Volume 1 (Netflix)
We Feed People (Disney+)
May 29
21 Bridges (Netflix)